Like many amongst us I dream about a house with a loft to build a permanent layout. For the time being I play trains the boys' way: on the floor. The only difference with my childhood is that I am now able to build layouts and run trains I could only dream about in those days.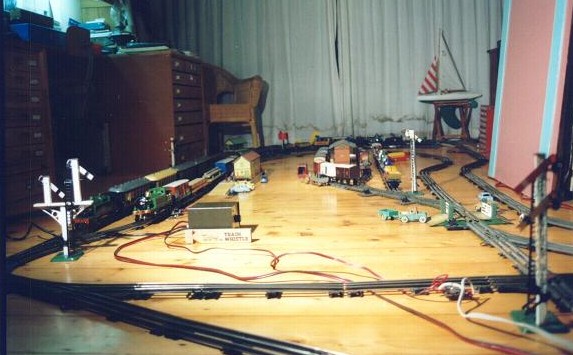 The layout in this picture and the one above was made a few years ago and covered three rooms. The total length was about 39 metres (approx.120 ft) including a straight track of 8 metres (approx. 24 ft) and two crossings. Running time about one minute.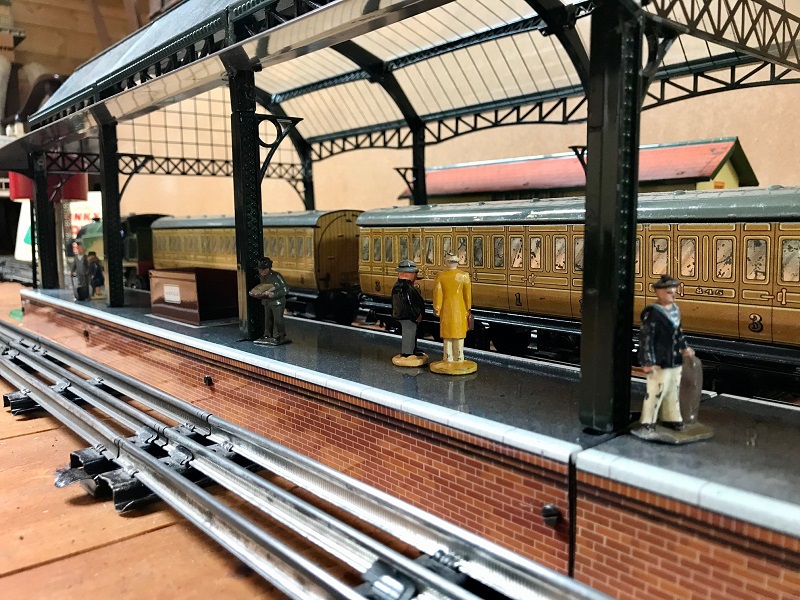 Collecting Hornby trains is a good alibi for collecting Dinky Toys as well. Here you can see a loading scene in the goods yard.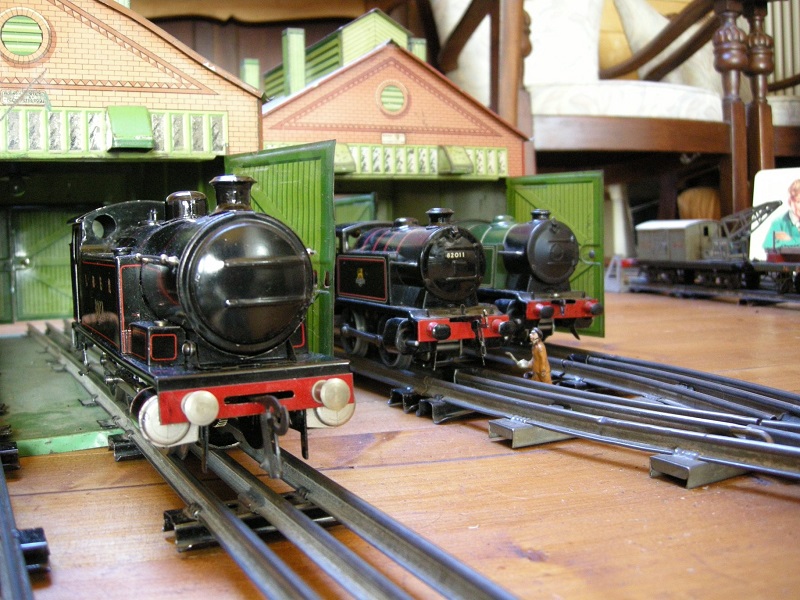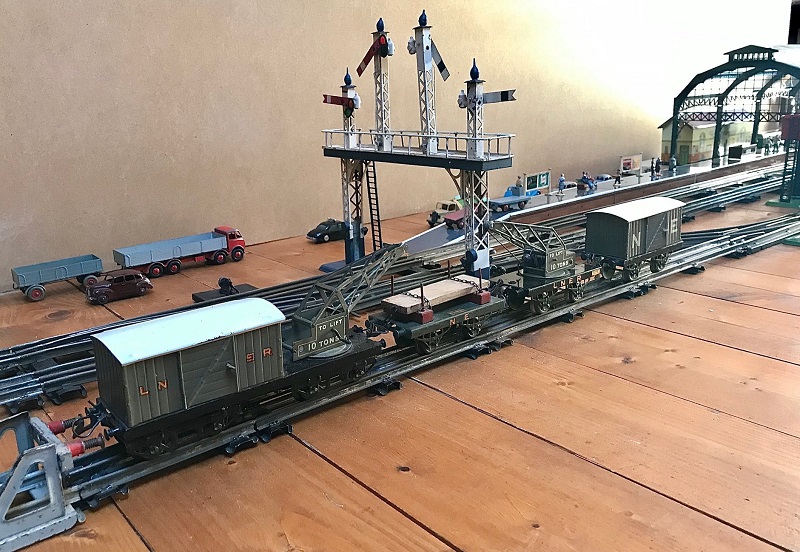 As you can see from this rake of vans, I collect both pre-and post-war Hornby. A local farmer is unloading his milk.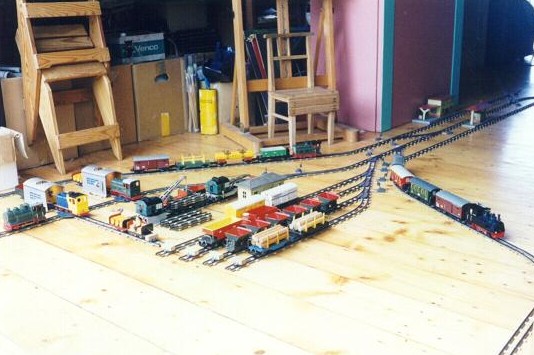 Next to my Hornby O-gauge, I have a modest collection of Biller Bahn. These charming little trains (O scale but narrow gauge) where made in Western Germany just after the war until the sixties, and famous for their superb clockwork mechanism. Some also run on battery.