Although this site is dedicated to Hornby products and the Dutch HRCA, most of its members have a wider-ranging interest in vintage model trains too. Besides Hornby 0 gauge, Bassett Lowke, ACE Trains and Dinky Toys, Niek van Ees own a modest collection of Biller Bahn. This was made by the German toy factory Biller, which started producing Biller Bahn just after WW 2. The scale is 0, the track is narrow gauge at 16.5 mm. If you want to know more about its history and the range of locomotives, rolling stock and accessories, have a look at the website www.billerbahn.de.
I knew Biller Bahn from childhood when I was dreaming about it in front of a local toyshop window. I was especially charmed by the track with its wooden sleepers but alas, it was far too expensive for me in those days. Many, many years later I came across some old stock at the famous Amsterdam toy store Merkelbach and this time I was able to buy it. That was the beginning of a new and charming collection.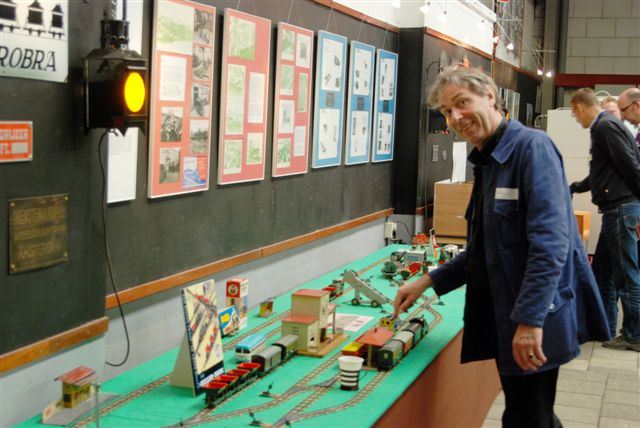 On 5 and 6 September 2009 I made my first public appearance with my Biller Bahn collection at the narrow gauge modelling weekend at the Narrow Gauge Museum in Valkenburg near Leiden. If you are in the neighbourhood do visit this excellent museum where an impressive collection of narrow gauge stock is housed. You can also take a ride of a few miles behind one of the beautiful little steam locomotives.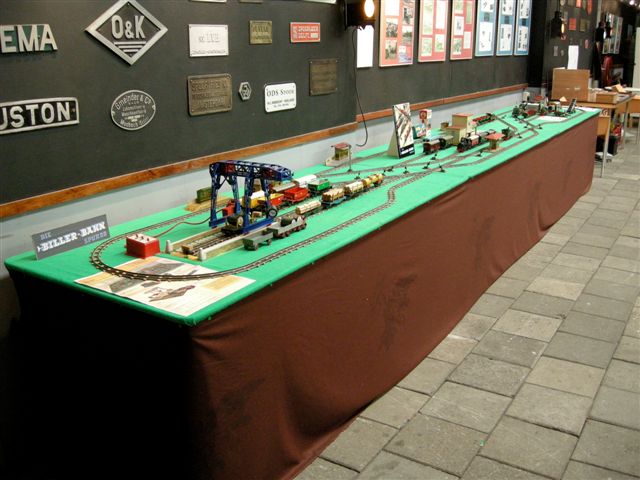 The evening before the 5th I laid down the track on 3 tables. The total size of the layout was 6x1m so the total track- length was about 14 meters, just not too long for a clockwork locomotive and wagons to complete one oval. The next day fellow Dutch HRCA member Hans van Dissel joined me and together we arranged the trains and accessories and started playing.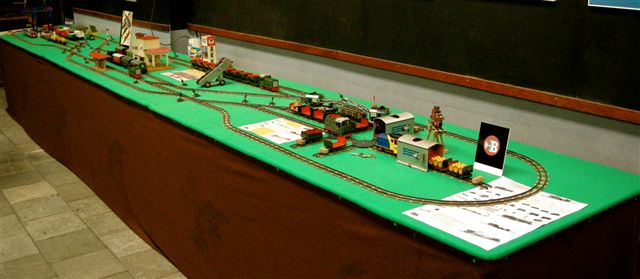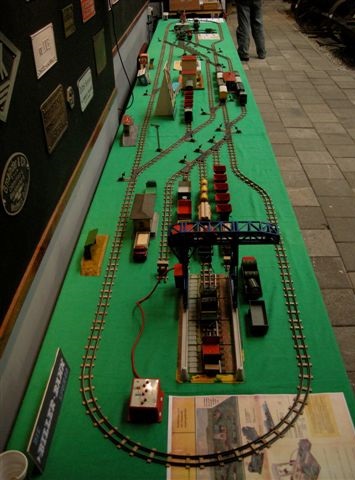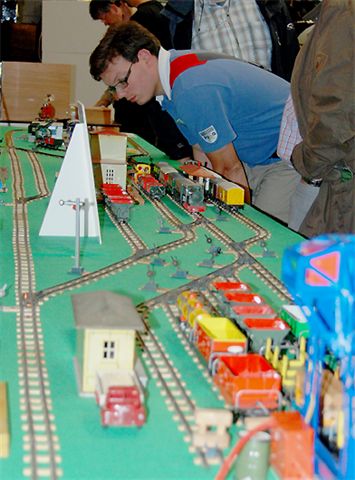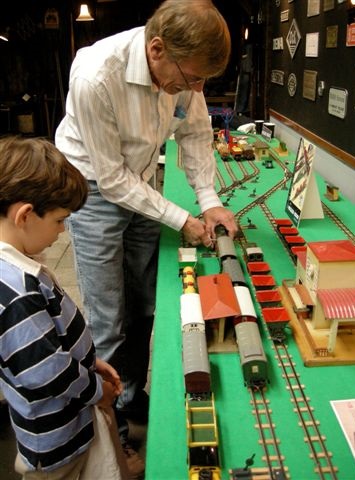 As you can see in the picture left there is a passing loop at the rear of the layout. It was great fun of course, to send away two trains in both directions at exactly the right moment so they could pass each other without interfering. On the picture right there is a difference and a similarity. One is an adult and one is a child, and both are boys enjoying toys. And that is what we did for two days with all our hearts.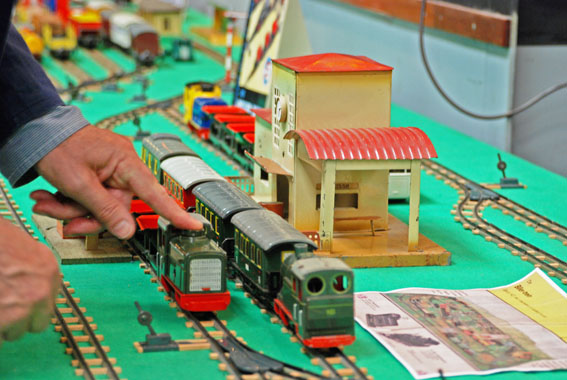 The marvel of the locomotive is the control button on top by which it can be switched on and off and the direction can be changed. It also has a neutral position, whereby the gears are disengaged, so that the loco can be pushed without using the driving mechanism. Both the clockwork and battery locos are fitted with this button.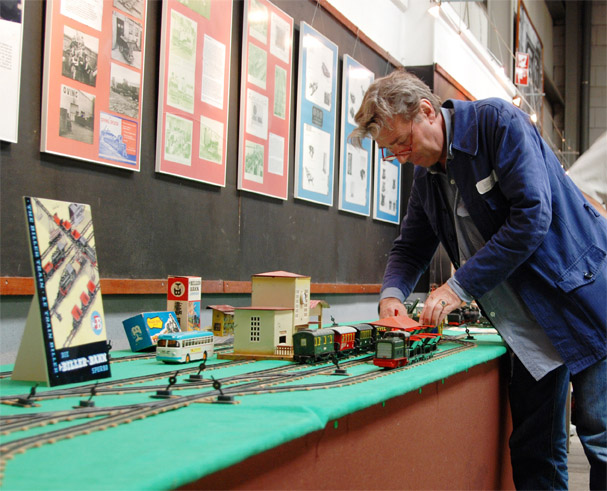 Winding the spring of a clockwork locomotive.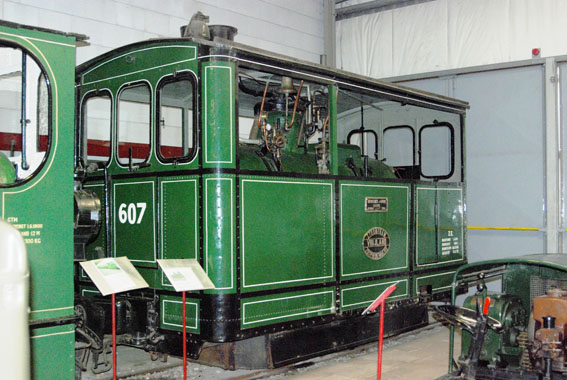 One of the beautifully restored engines in the museum.