I have created a train room which reflects my wide interest in vintage toy trains. The layout has 3 tracks which are all interconnected. As with most train rooms, the walls are packed with loco's, wagons, coaches and related items.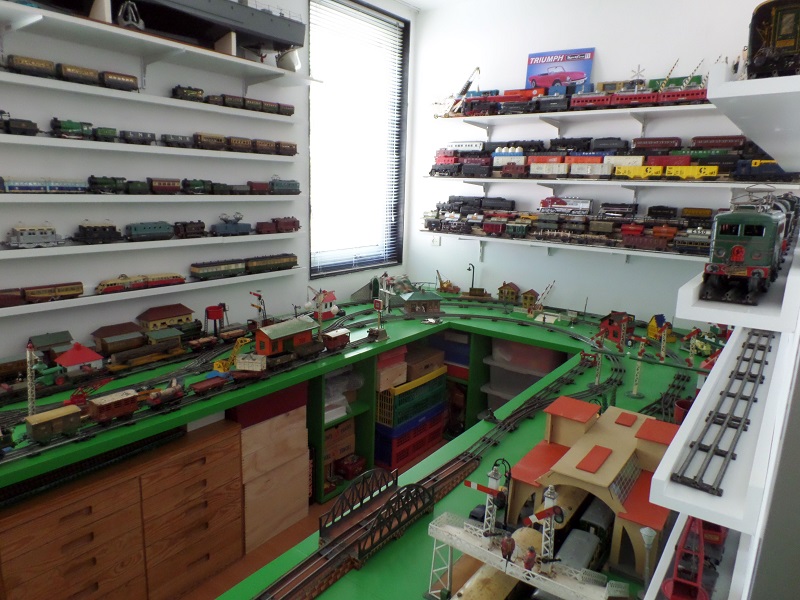 The station area of my layout with a JEP Passenger train just entering the Hornby Station, where taxis are lined up waiting for the passengers.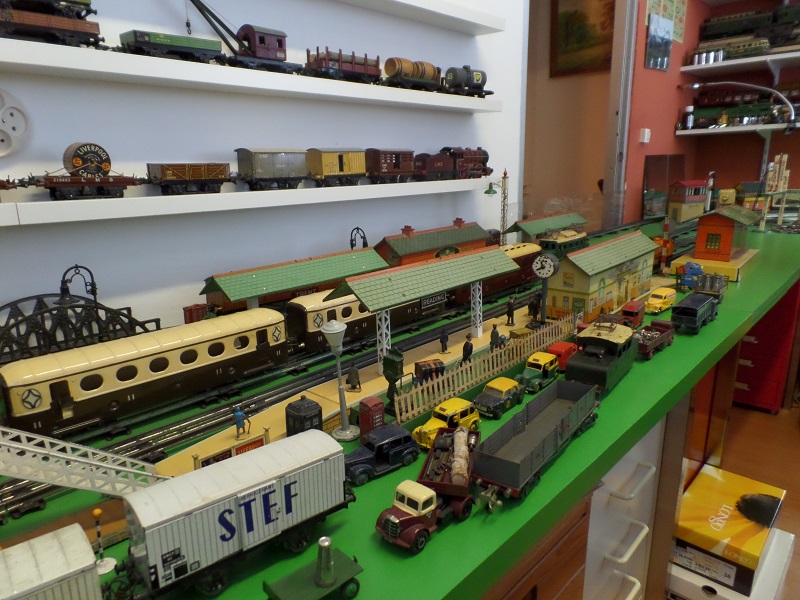 This is what you get if you have more signals in your collection than strictly are needed for the track on your layout.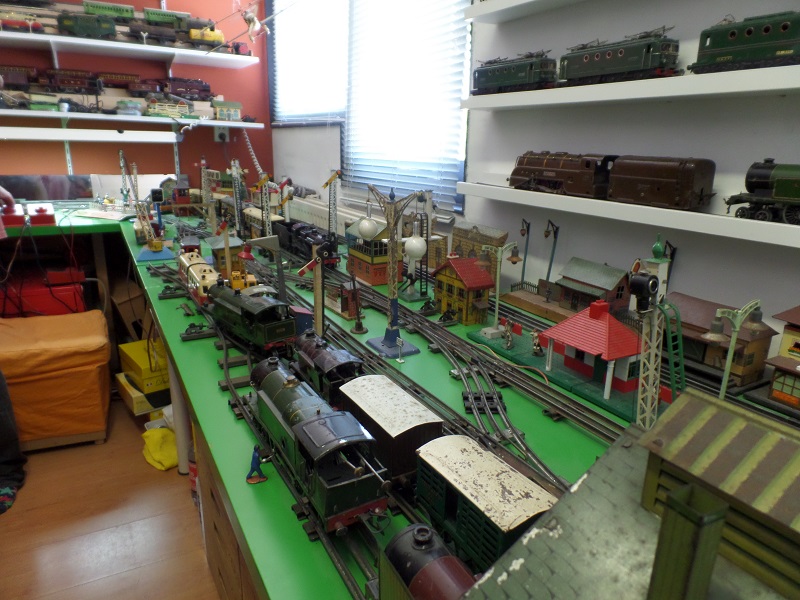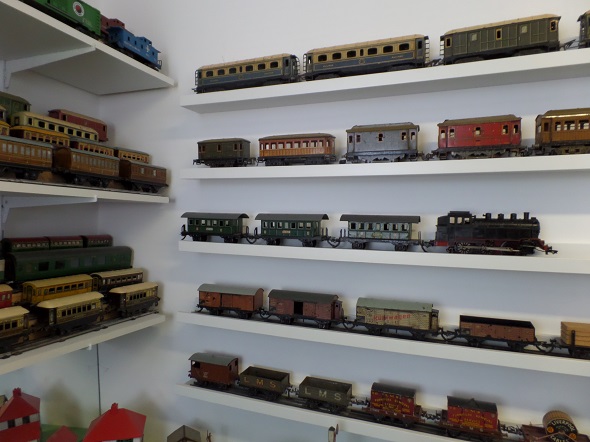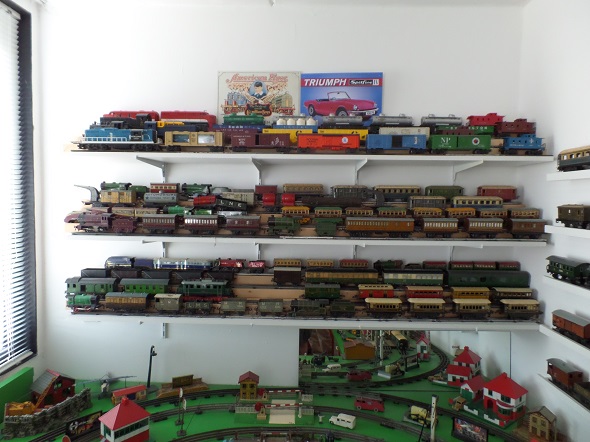 All walls of the train room have shelves to accommodate my collection. Here you can see items by Hornby, Hornby France, Bassett Lowke, Leeds Model Company, Bing, JEP, HAG, Bonds, Lionel, Stadtilm and Zeuke.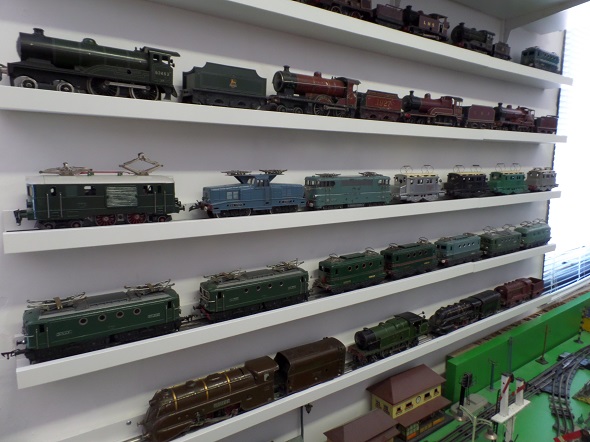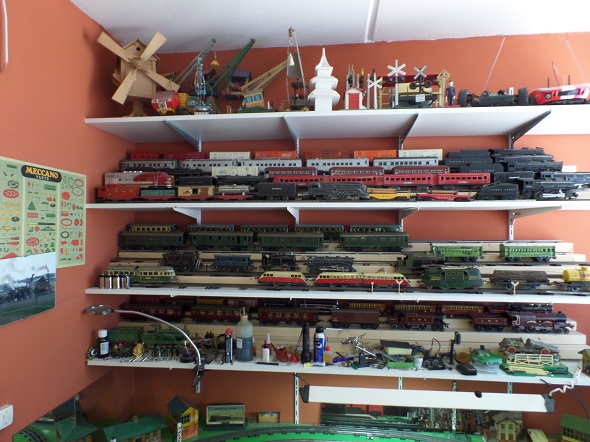 ---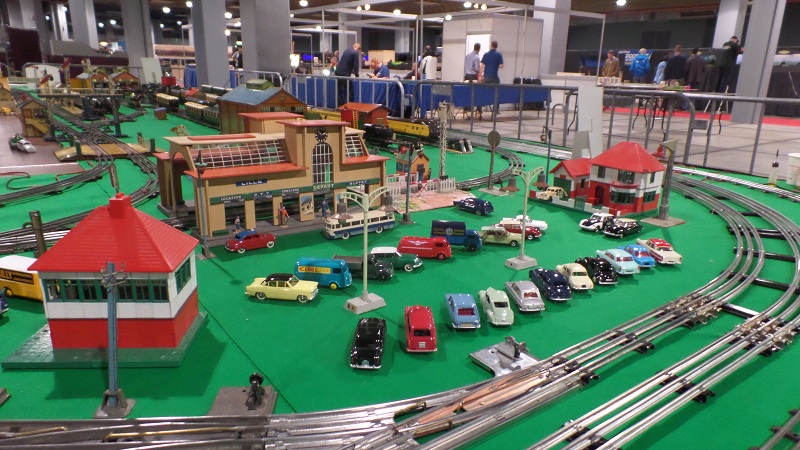 My contribution the one of the Dutch HRCA layouts at Eurospoor: a recreation of a part of France with a No. 17 Gare démontable 'Lille', French style Bayko building and a parking lot filled with French cars.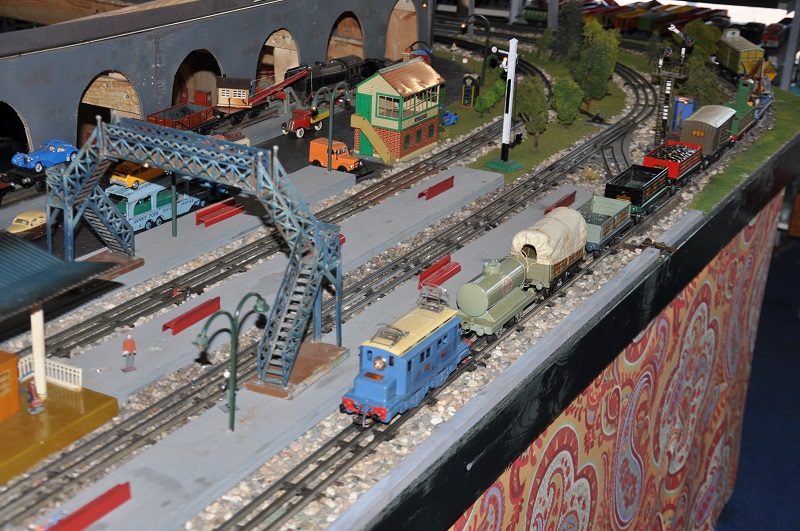 At another meeting I ran some pre-war French Hornby items, including a 20 volt PO-locomotive.
---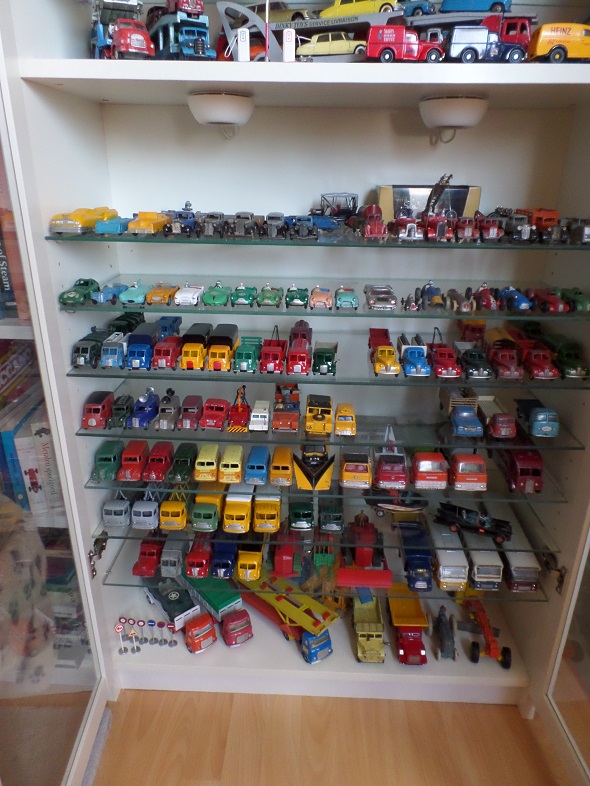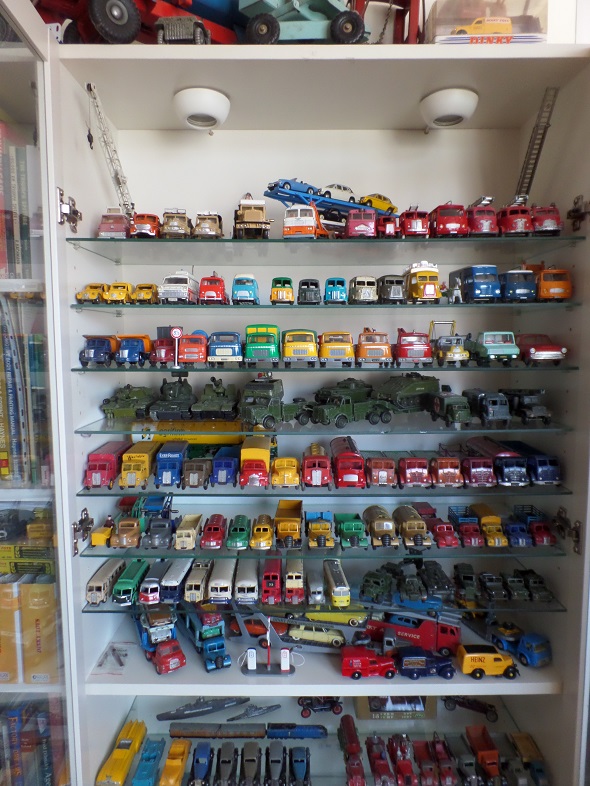 I have a collection of Dinky Toys which have found a place in a separate glass cabinet. Many of these are original Dinky Toys France accompanied by modern Chinese copies.
Going up the stairs to my Train room in the attic, my Hornby Dublo 3-rail collection found a place. Loco's as the N2 0-6-2 Tank, A4 Pacific 4-6-2, the Duchesses, the 2-6-4- Tank, the Castle Class and the 2-8-0 8F are displayed with the appropriate wagons or coaches.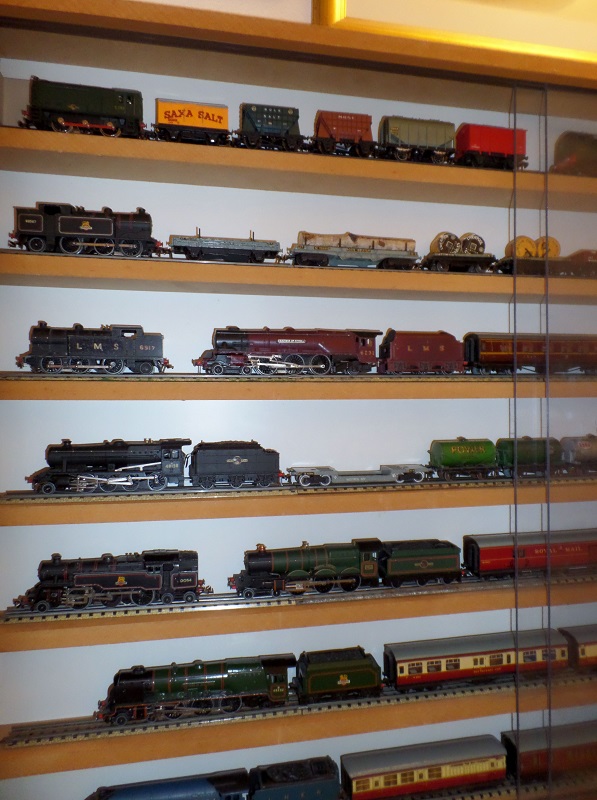 Next to vintage transport toys, I have collected a wide range of construction/building sets from well known brand as Meccano, Anker, Bayko and Mobaco. As can be seen here the collection has also lesser-known brands like Dometo inter-locking building material, Pulko Patent Baukasten, Muncher Kindl Baukasten, Maba Machinen Baukasten, Elba and Projector.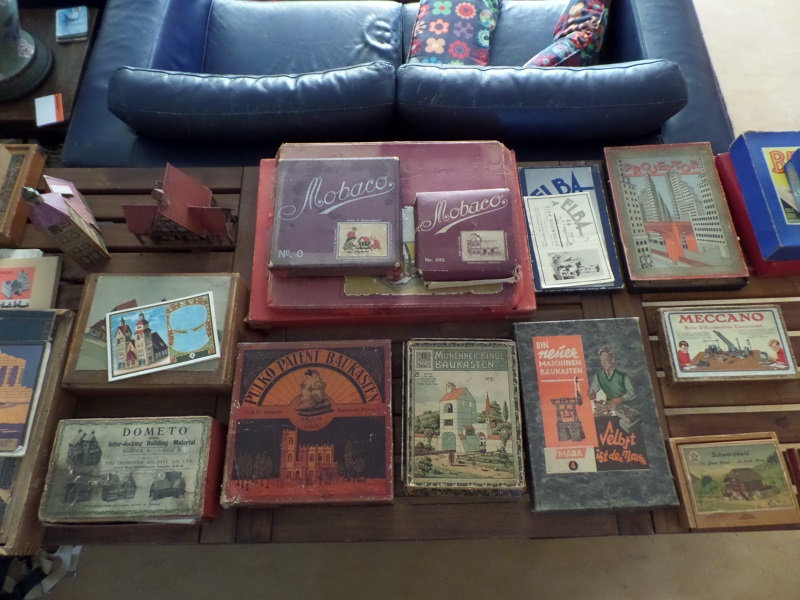 Being a fan of all Meccano products and a fan of construction sets means that almost everywhere in my house you can see the models of the Meccano Motor Car Constructor Outfit or the Aeroplane Constructor Outfit, mixed with a Hornby Speed Boat.

And let's not forget the models of transport toys made from Meccano sets.