The Dutch HRCA had an O-gauge layout at the Rail 2006 event, which was held from Friday October 13th up until Sunday October 15th. This was the first time that the Dutch HRCA visited this event. Henk Brouwer and Peter Zwakhals made up the layout team this time, with Henk Dubbelt, Duco Postmaa and Hans van Dissel helping as stewards.
---
The Dutch HRCA's secretary Peter Zwakhals viewing the layout just before the hall was opened for the public.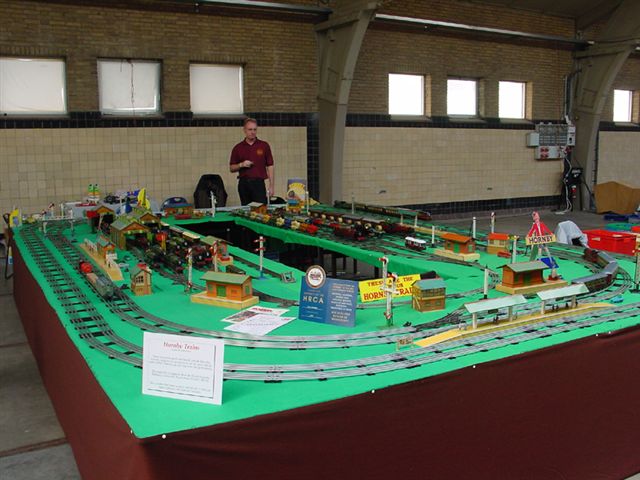 A record for the Dutch HRCA layout. We had 12 parallel tracks. On the outside 2 ovals of double track, made up from Alan Middelton's excellent replica track. In the middle we had 4 sidings connected to the outer tracks. And then we added another 4 sidings for goods trains.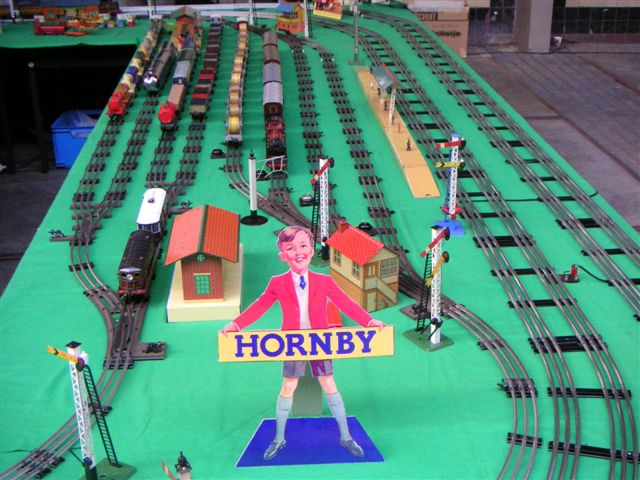 A Hornby layout is not complete without adding some items of the famous Meccano factory. A Meccano airplane and some Dinky's made up a small airfield in a corner of the layout.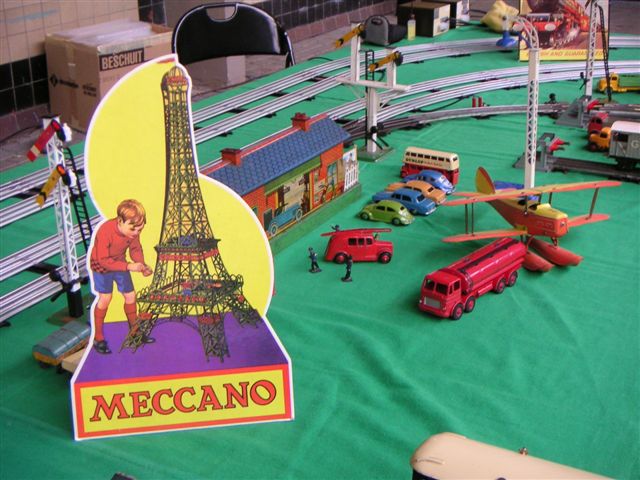 A look at the train depot. All the bigger type of Hornby locos were present, all running on 20 volts.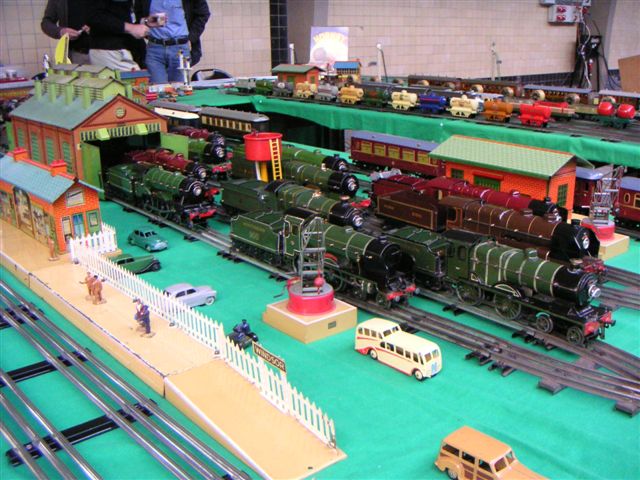 Henk Brouwer and Hans van Dissel watching the trains go by.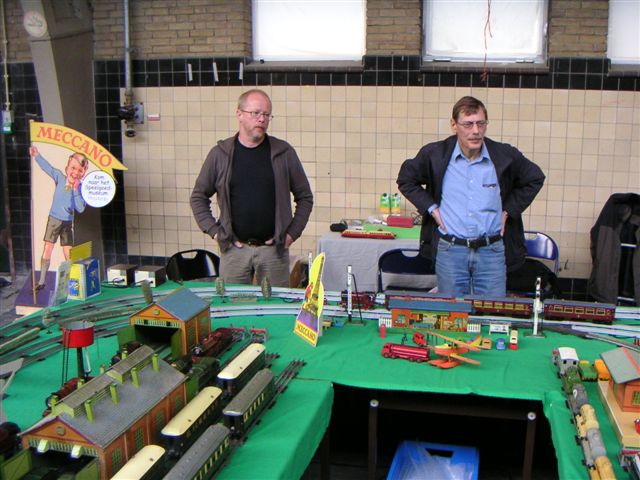 A look at the station area. An E220 Special Locomotive 'County of Bedford' has just entered the Windsor Station with a trains of GWR Corridor Coaches.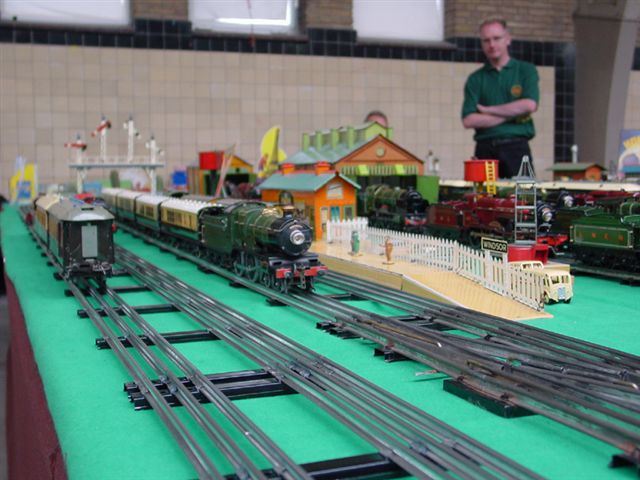 Henk Brouwer had brought a nice selection of pre war French items from his Famous Toys store. Here you can see a No. 3 PLM Locomotive with a EST No. 2 Special Composite Coach and a No. 2 Special Flech D'Or Coach.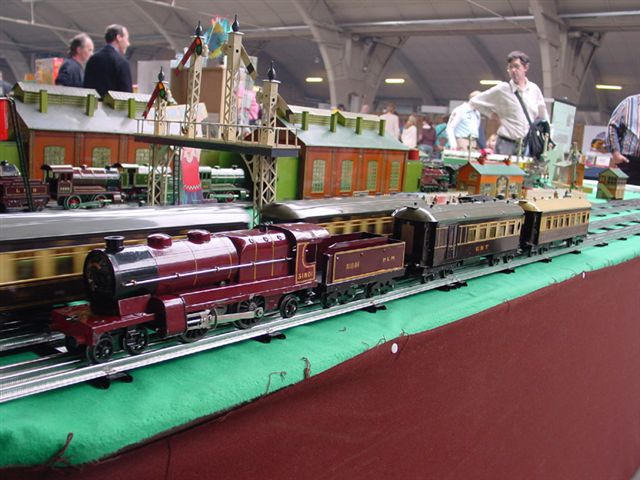 ---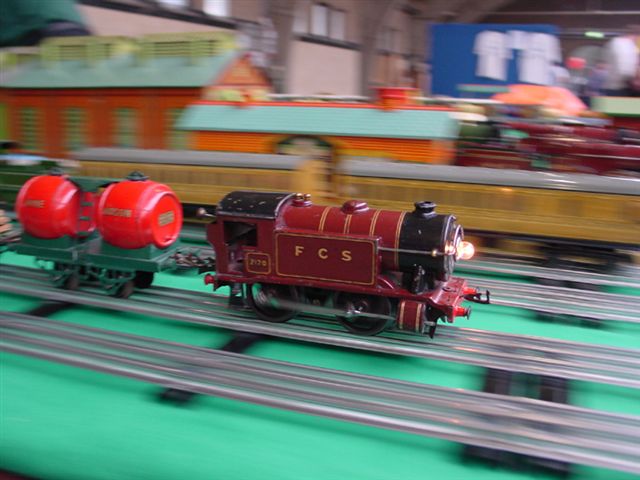 Another rare export item. An E120 Special Tank locomotive in FCS livery is passing a No. 2 LNER Passenger Trains at speed.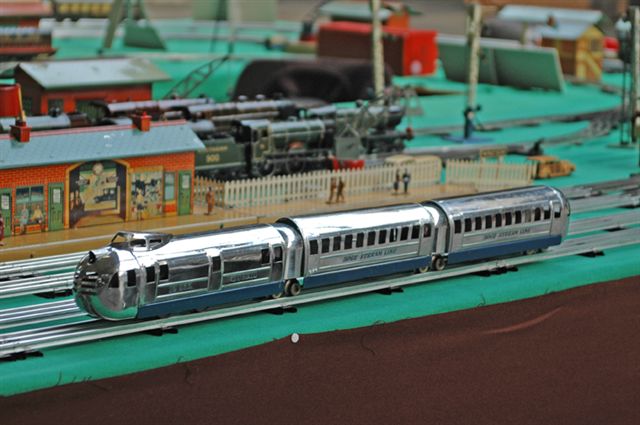 Hans van Dissel brought some rare items. Here you can see an American made Hoge Streamliner.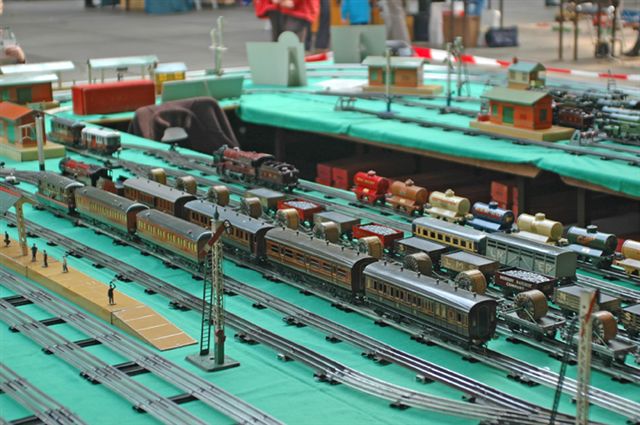 A combined effort from Hans van Dissel and Henk Brouwer: Bassett-Lowke 4-6-0 'Royal Scot' with the correct coaches.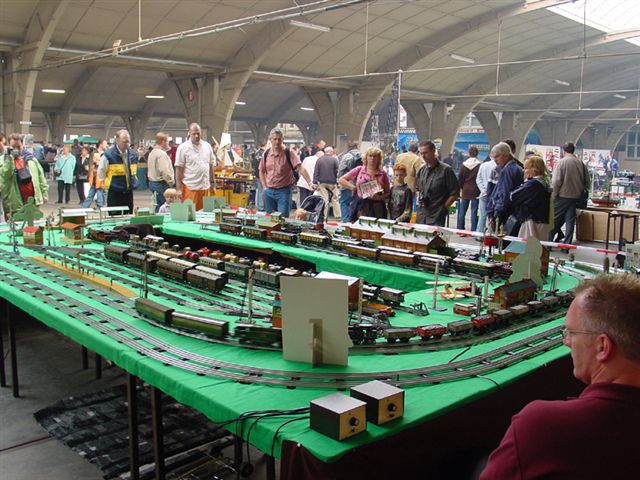 A busy moment at the layout. Peter Zwakhals is at the controlls, while the public is enjoying the clatter of the Vintage Trains.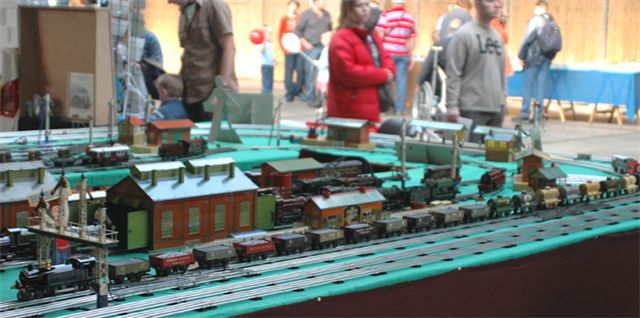 A demonstration of the excellent pulling power of the Hornby style ACE Trains Locomotive. The 4-4-4 loco is pulling a combined goods train of open wagons, coal wagons and petrol tankers.