In July 2009, the HRCA marked its fortieth anniversary with a very special two day event held at the Loughborough University. This attracted devotees from all corners of the globe, including 7 members of the Dutch HRCA to see, play and talk about their beloved Hornby trains. This report covers some of the highlights of the meeting.
---
Nicely restored building at the campus of the Loughborough University.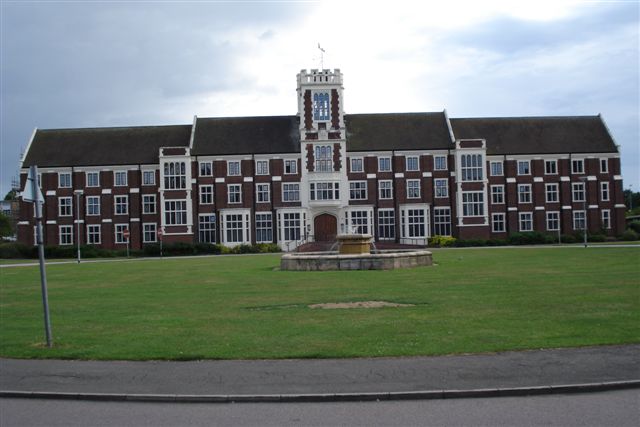 At the layout of John Harwood the full range of 0-gauge 1930's GWR locos with carriages and wagons were shown.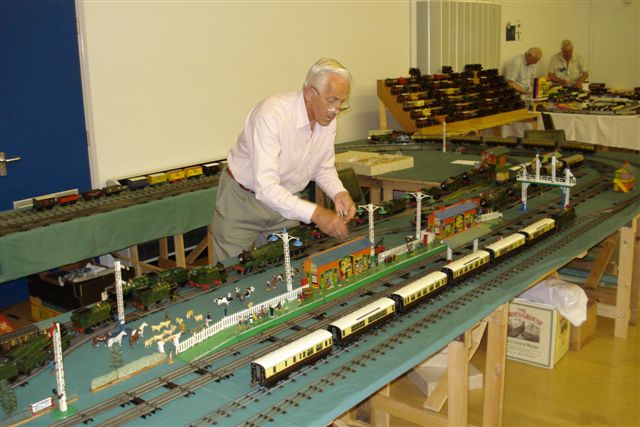 Next to his layout John Harwood had a static display of almost every livery of the rare O-gauge black locomotives.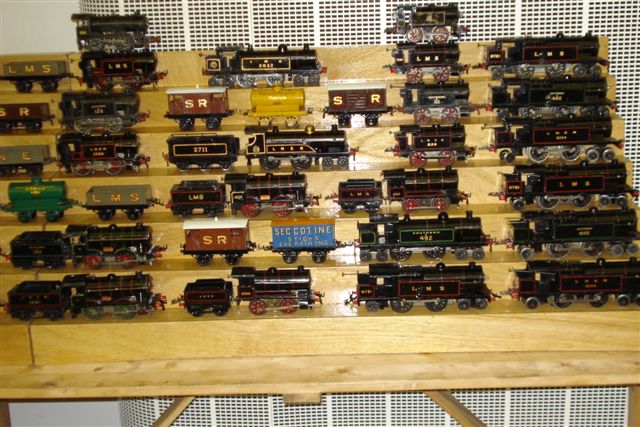 O-gauge French Electric Hornby by David Ramsey and friends. A layout with items from Serie Hornby, from the UK and France factories dating from the early twenties up until the late sixties.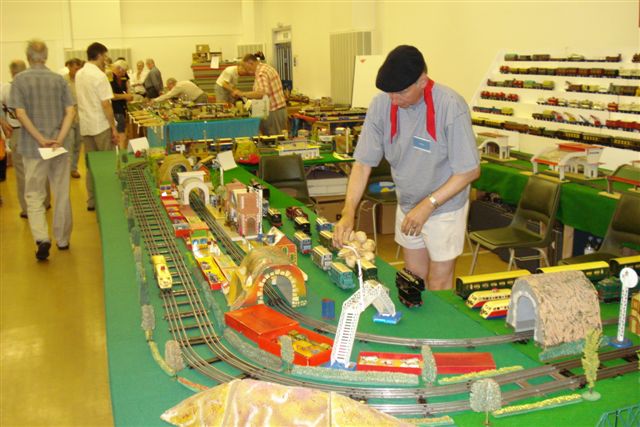 Jim Gamble showed some of the rarer Meccano items on his lovely display.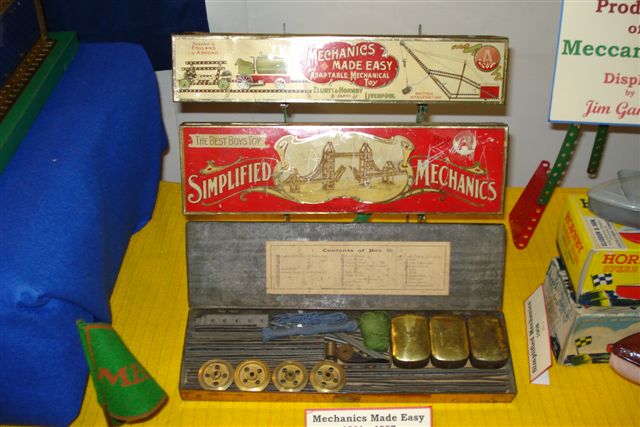 Ronald McGaskie and Derek Smith from the Chiltern Hills Vintage Train Group showed there Hornby Dublo 2-rail layout 'Duke Street' using stock from Dublo and Wrenn. It features three main lines, a branch, steam and diesel depots and a extensive goods yard.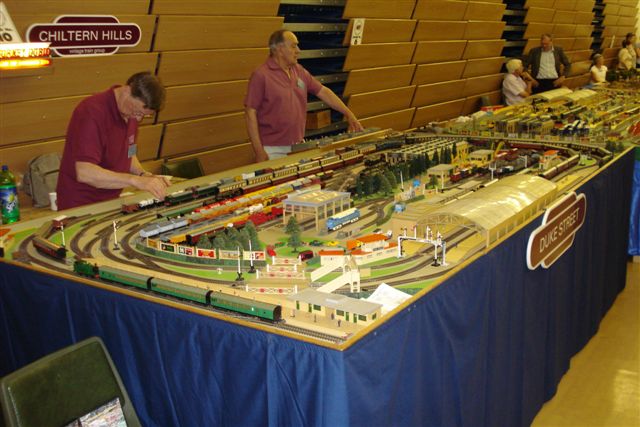 Paul Draycott with his Dublo 3-rail layout using Meccano products, featuring multiple accessories.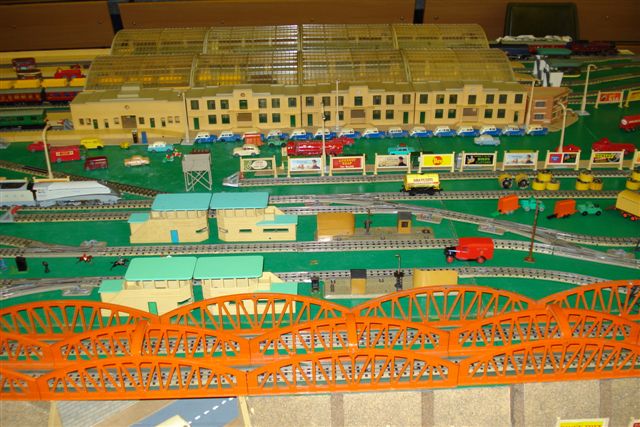 ---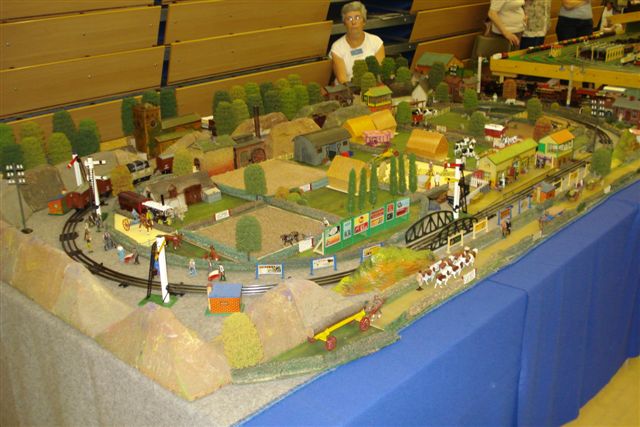 The Kempston Village Railway from John and Pauline Forman in 0-gauge. It represents Hornby trains running through countryside, which have been achieved by using Hornby and other accessories.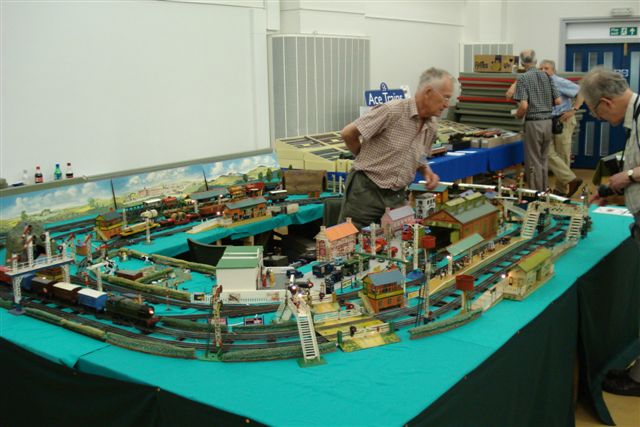 Tim Oulton's 0-gauge layout in clockwork and electric represents the zenith of the Hornby tinplate era, 1936-39, with the accent on electrically lit accessories.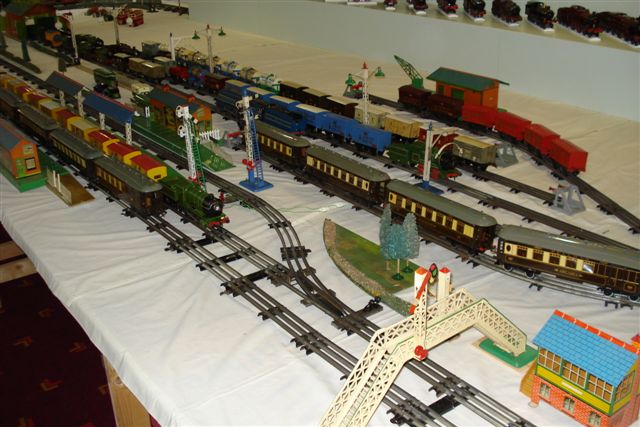 David Lambourne and friends had a pre-war O-gauge LMS/LNER layout running on tinplate track.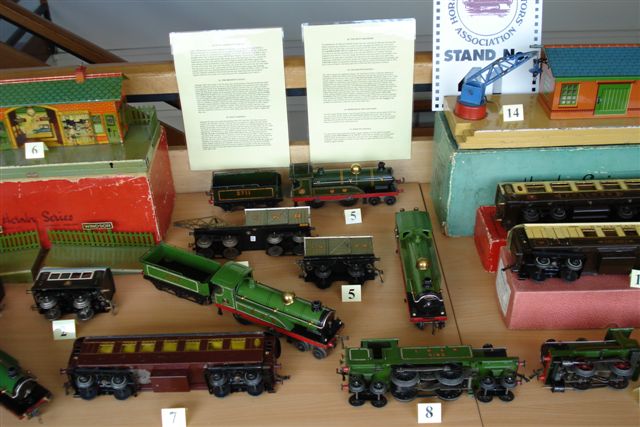 Nicolas Oddy had a display f prototypes, made and not advertised, stop-gaps in otherwise established lines and errors in the Hornby 0-gauge range.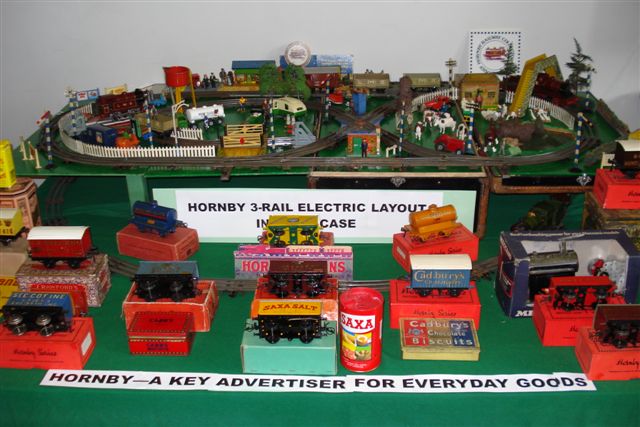 Richard Taylor showed a 0-gauge layout in a suitcase featuring a display of Private Owner wagons.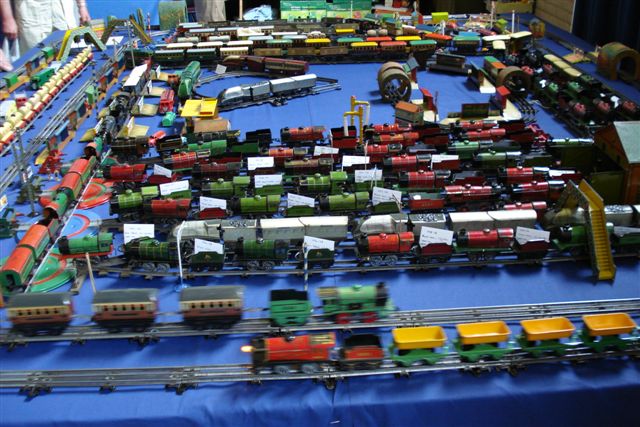 Adam Heeley brought along his fabulous display of Hornby M-series. This extensive spread showed almost the complete range of this smallest and most colourful items of the Hornby range.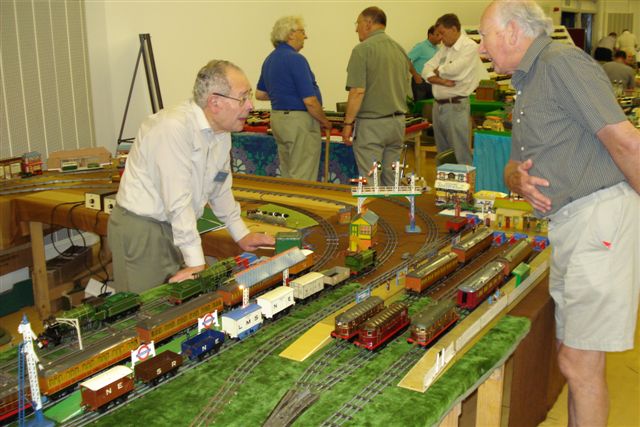 Douglas Baldock showed a 0-gauge layout based on the Metropolitan and Great Western joint, made up with solid steel track.
---
After the weekend we visited the Crich Tramway Village which is a lovingly restored period village that is also home to the National Tramway Museum.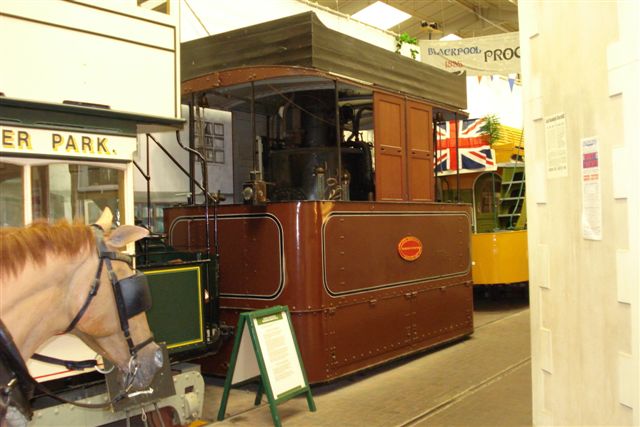 Two of the examples of the finely restored trams in the museum depot.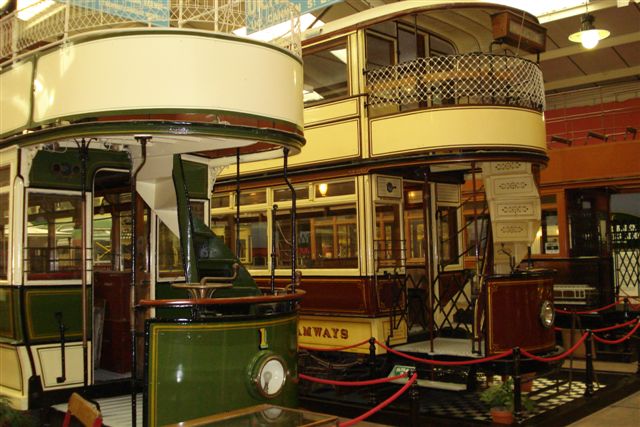 And some of the more modern trams.