The HRCA 35th anniversary celebrations took place in Barrow-on-Soar at the Humprey Perkins School. A brilliant weekend of Hornby Celebration on Saturday 29 and Sunday 30 May 2004, including a members-only Saturday evening which allowed members to play trains in peace without having to watch the public at the same time.
Apart from the Dutch HRCA delegation, some members of the Canadian HRCA were also present, whom it was a pleasure to meet after all the emails!
---
Adam Heeley's huge M-series layout featured almost every version of the M-series locomotives, British or French.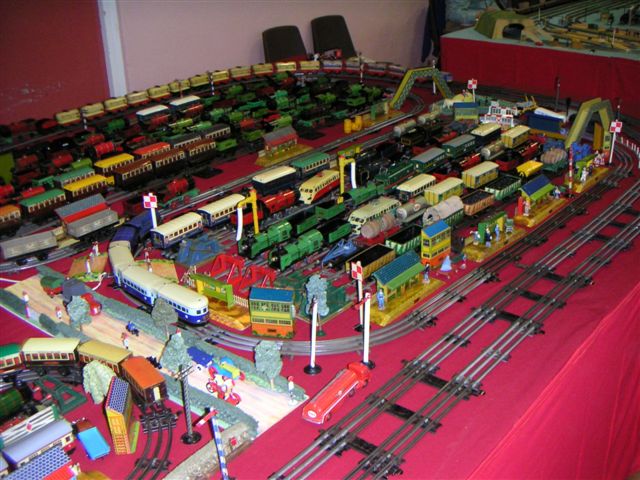 The BAYKO town with O-gauge layout by Chris and Jane Reeve.
A few Lizzies at the engine shed on John Harwood's O-gauge layout.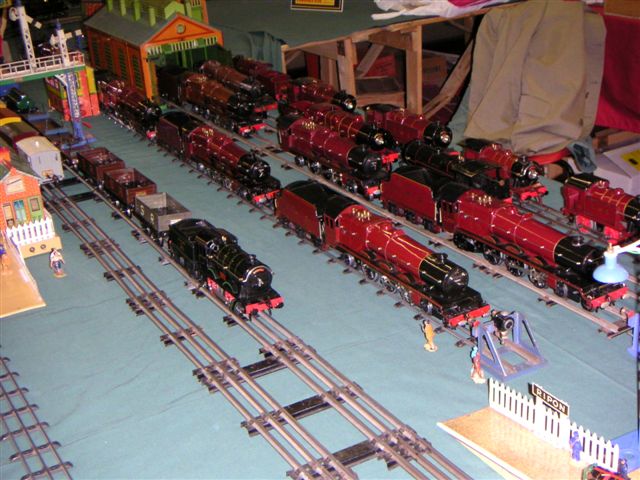 And what about this: with his layout, John Harwood had on display every variation of British Hornby O-gauge locomotives ever made.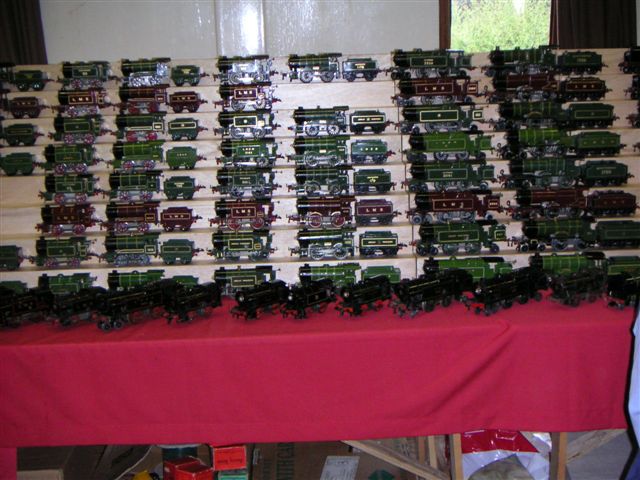 A station at John Harwood's layout (Photo David Graig).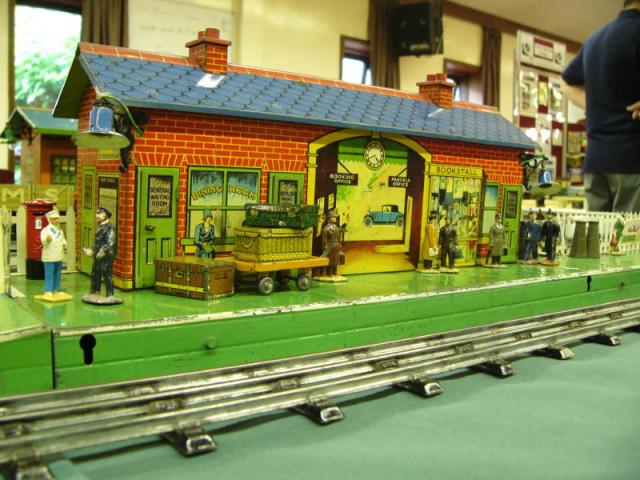 Mick Woodman's O-gauge layout.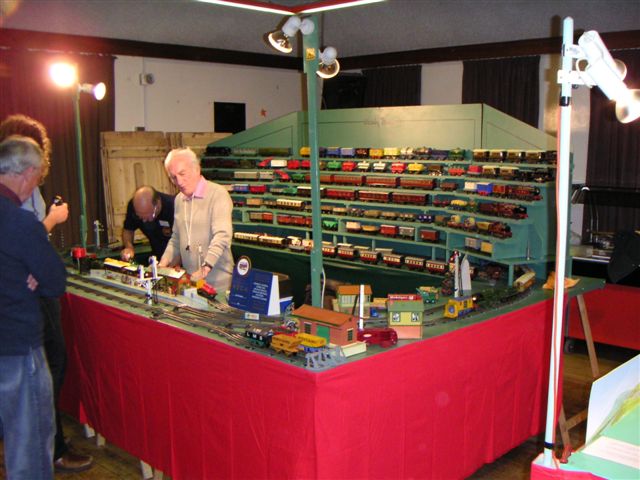 A view from the station platform of Mick Woodman's layout (Photo David Graig).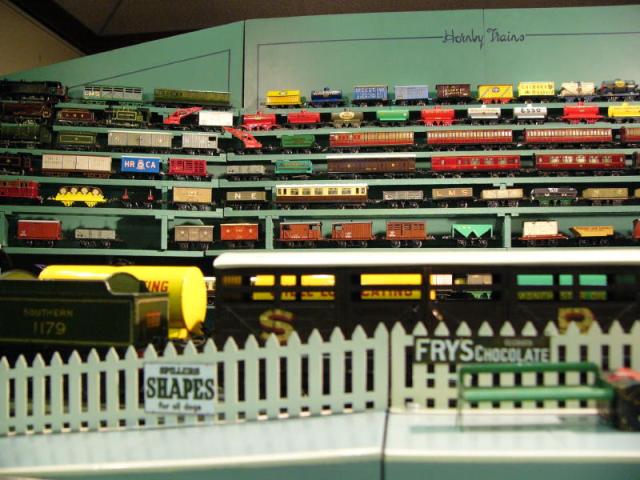 ---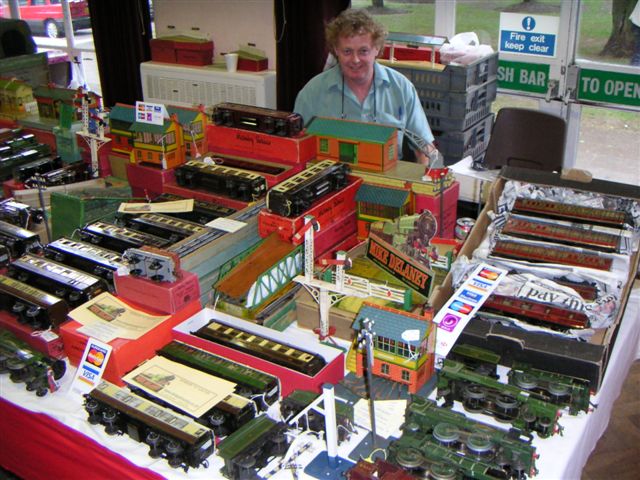 Mike Delaney at his sales table. As usual he brought a fine selection of O-gauge items to the show.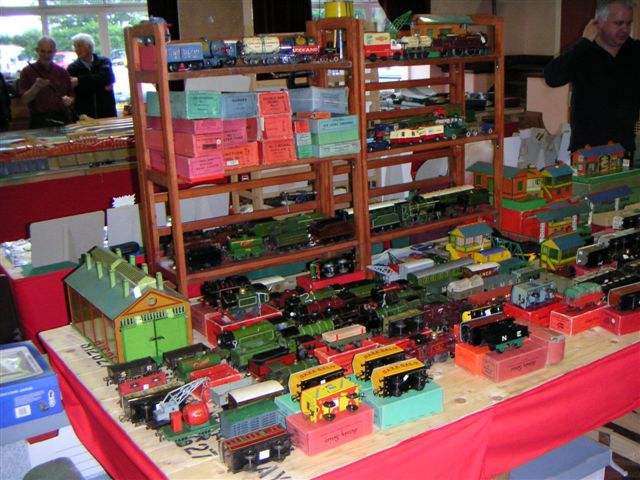 More O-gauge for sale at Pete Gasowski's table.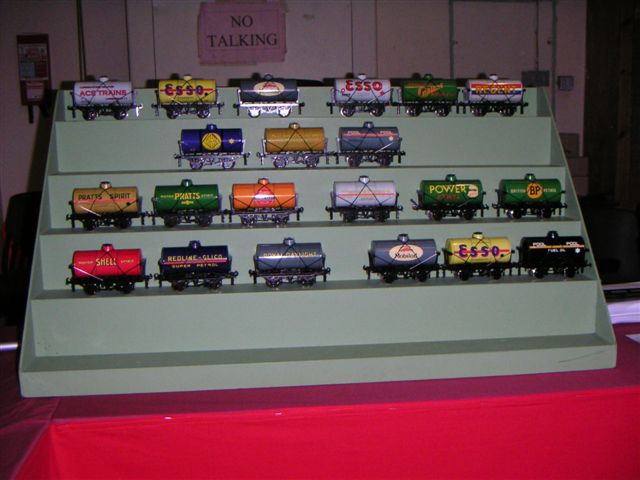 The new ACE Trains 4 wheel Tank Wagons were seen here for the first time. On the top shelf the first sets to go on sale: Set 1 (left) with 'ACE Trains Oil', yellow 'Esso' and 'Mobiloil' and Set 2 (right) with grey 'Esso', 'Castrol' and 'Regent'.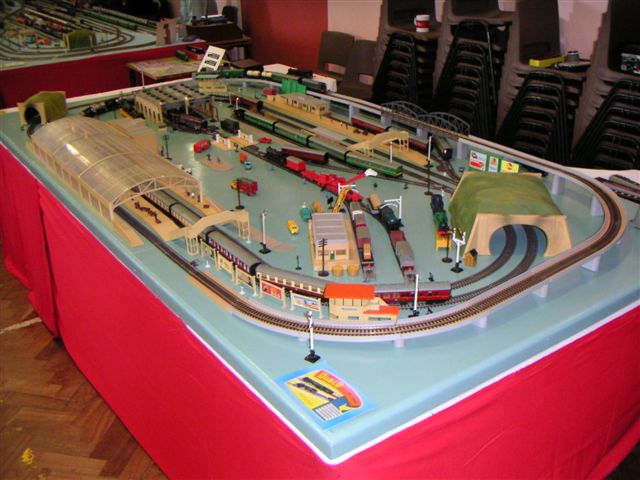 Part-elevated 2-rail Dublo layout by Dave White.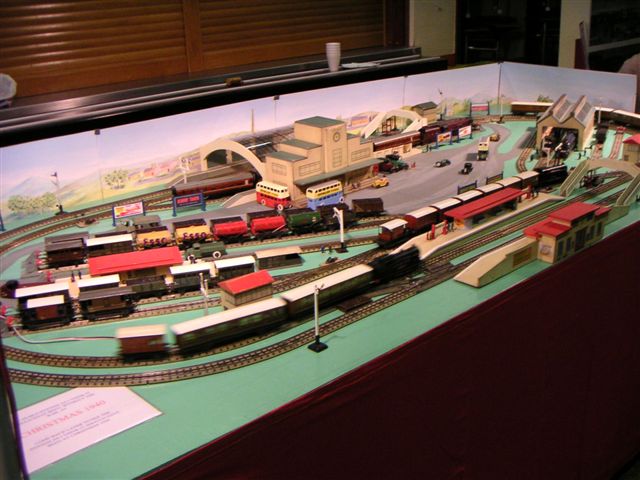 Pre-war 3-rail Dublo layout by Tim Oulton.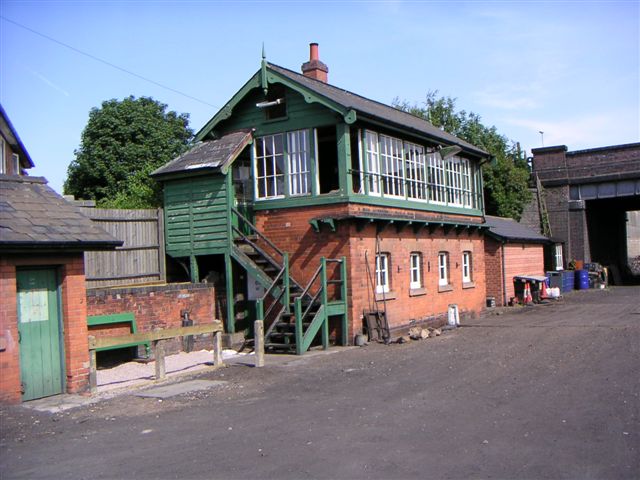 An extra bonus to this celebration was the Great Central Railway, which is located close to Barrow-on-Soar. Here a life-size No. 2 Signal Cabin can be seen.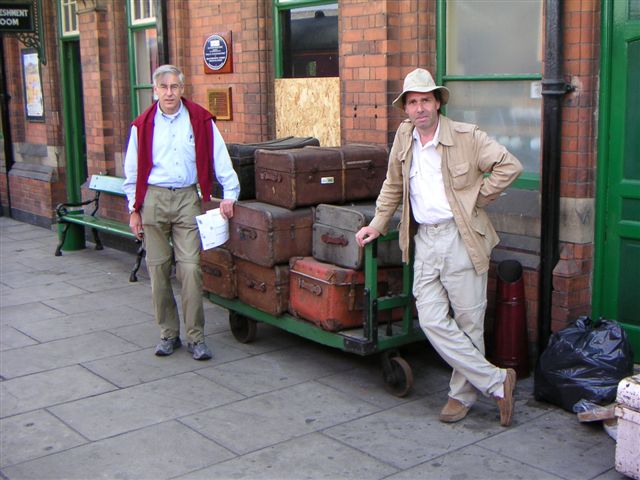 Dutch HRCA members Paul and Niek van Ees with a Hornby No.1 Railway Accessories set.