On Sunday 25th September 2022 we had our annual meeting of the Dutch HRCA, for which also collectors of other brands (and gauges) were invited. The number of enthusiasts for vintage toy- or model railways are in decline, so we decided to invite as much collectors as we knew. 20-30 of them turned up for the meeting. Location was the garage of Barend Westerveld, which offered enough space for four layouts: 0-Gauge, Gauge 1, Standard Gauge and live steam.
---
---
A large variety of trains could be seen running running on the 0-Gauge layout. Hornby (of course!), French Hornby but also Leeds Model Company, Jep, AS, Märklin and Lionel.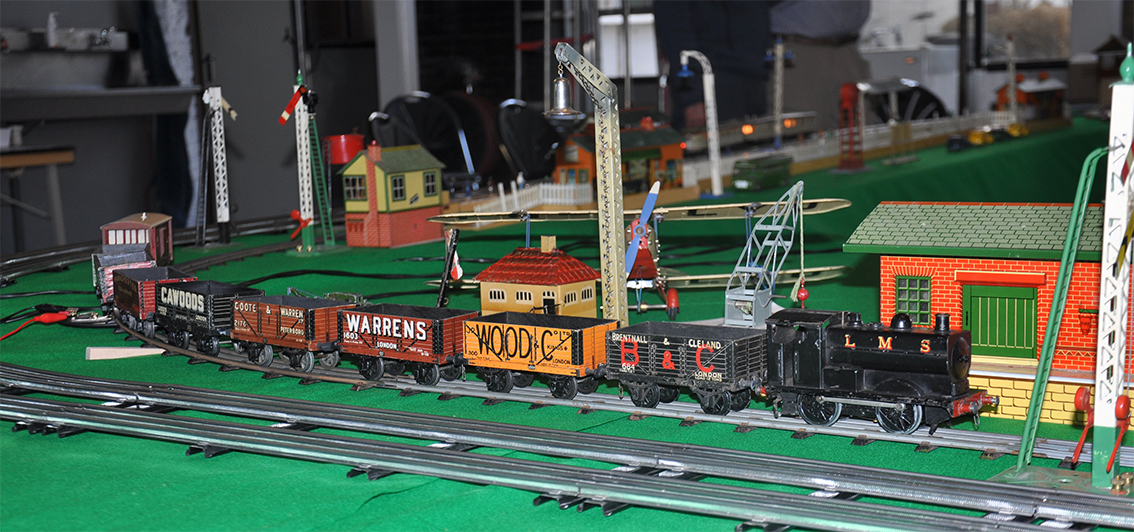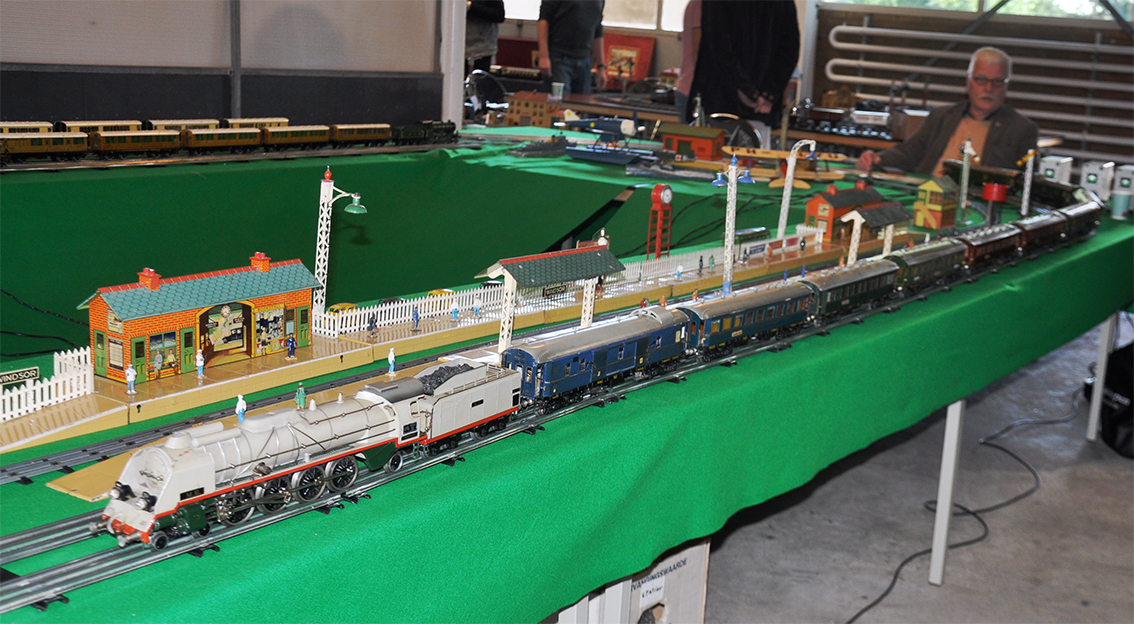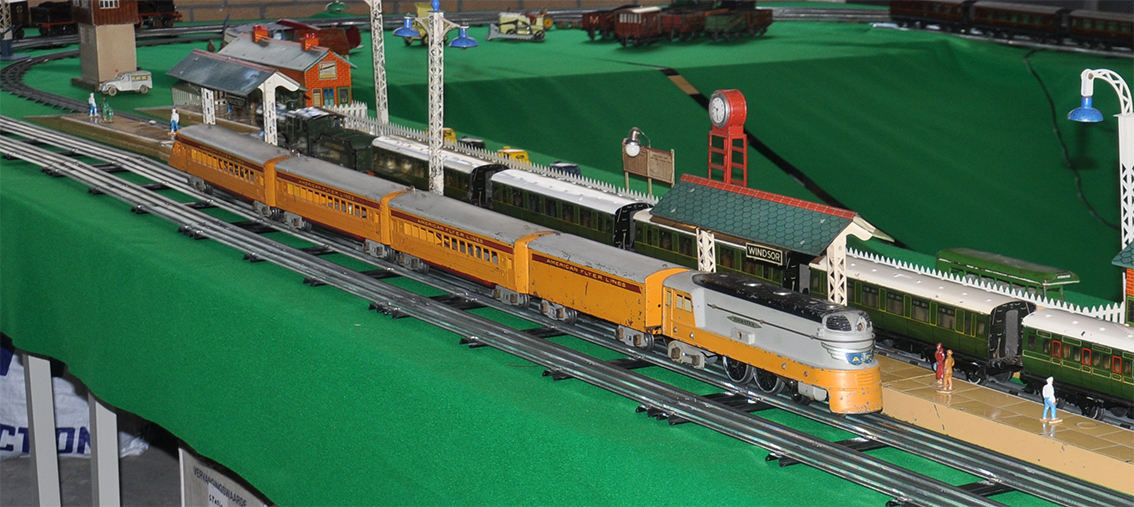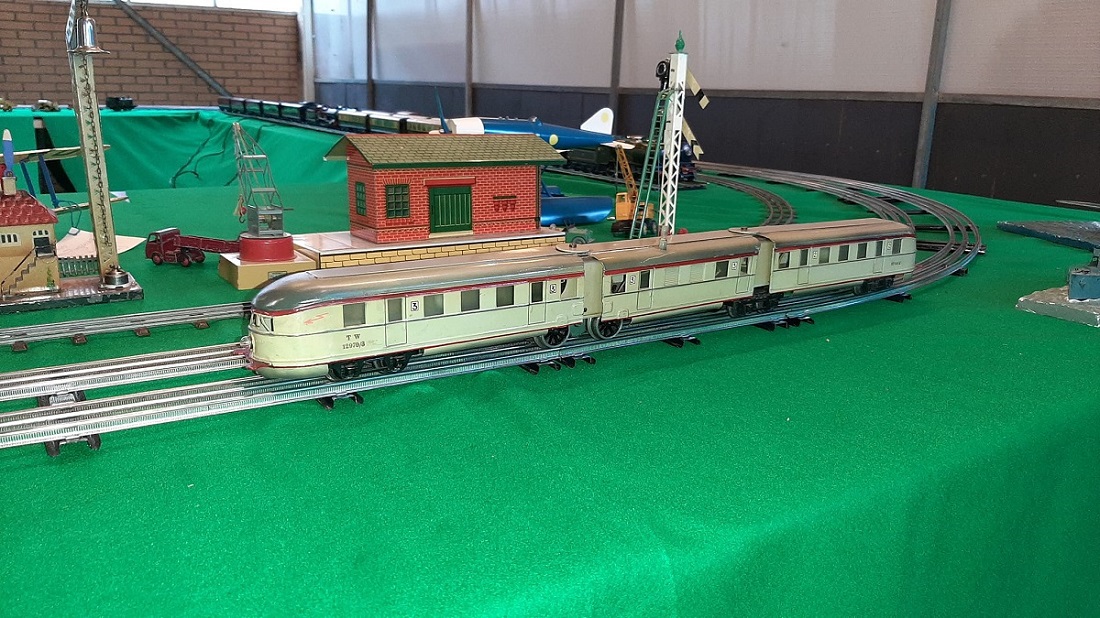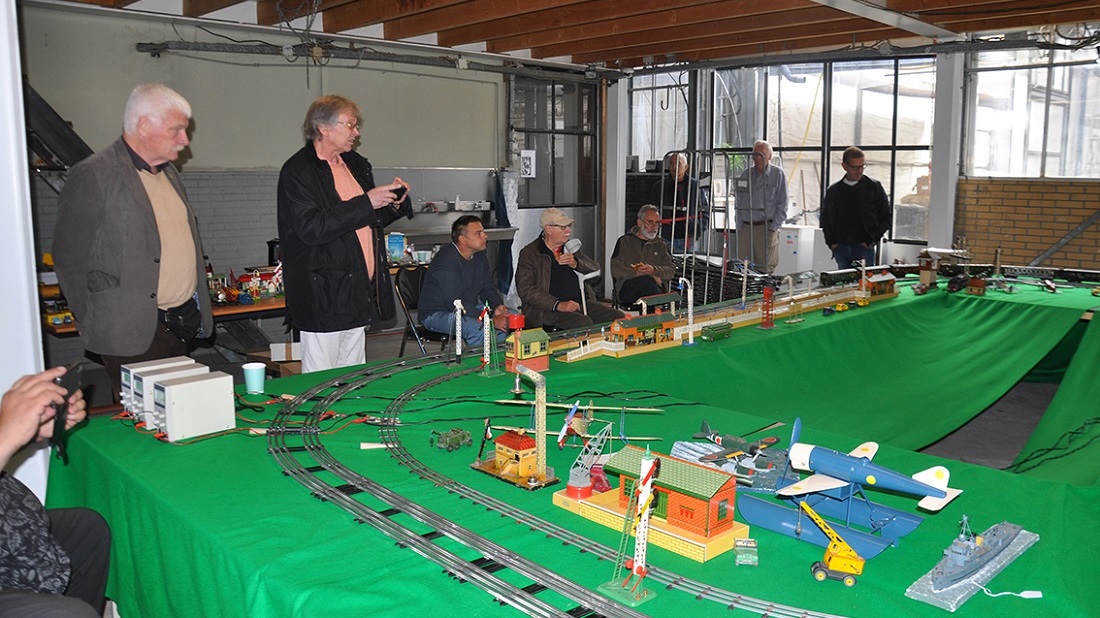 ---
On the Gauge 1 layout we saw a Märklin and Bing electric, clockwork and even live steam. There was an impressive hand built station from the same period.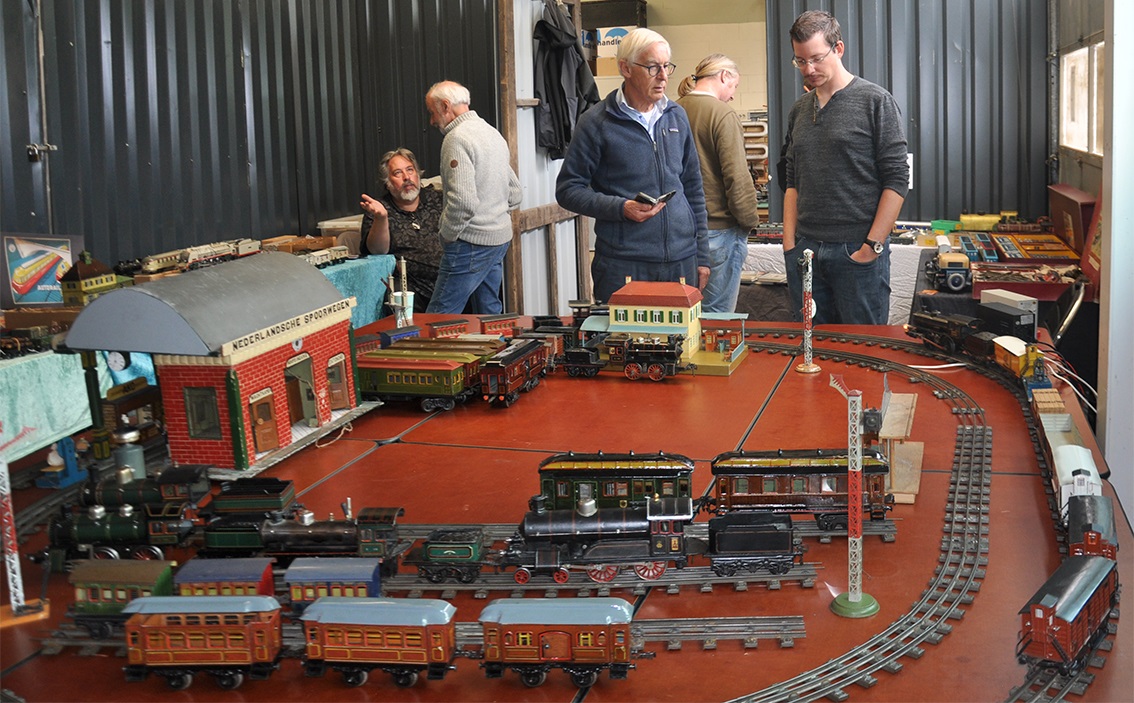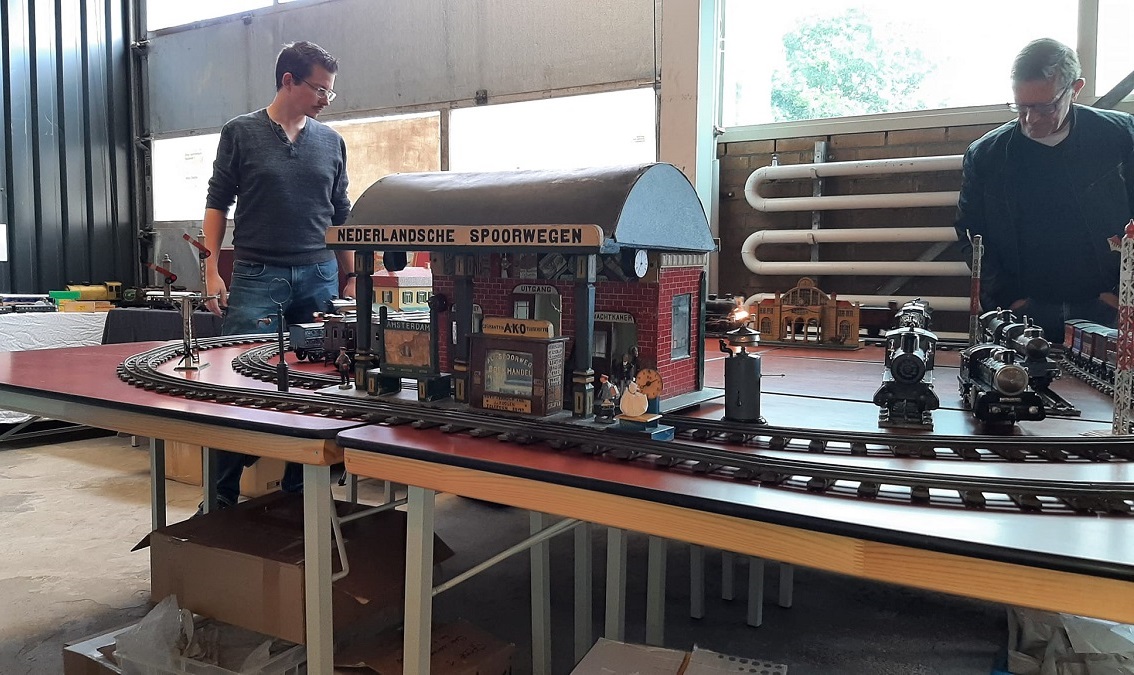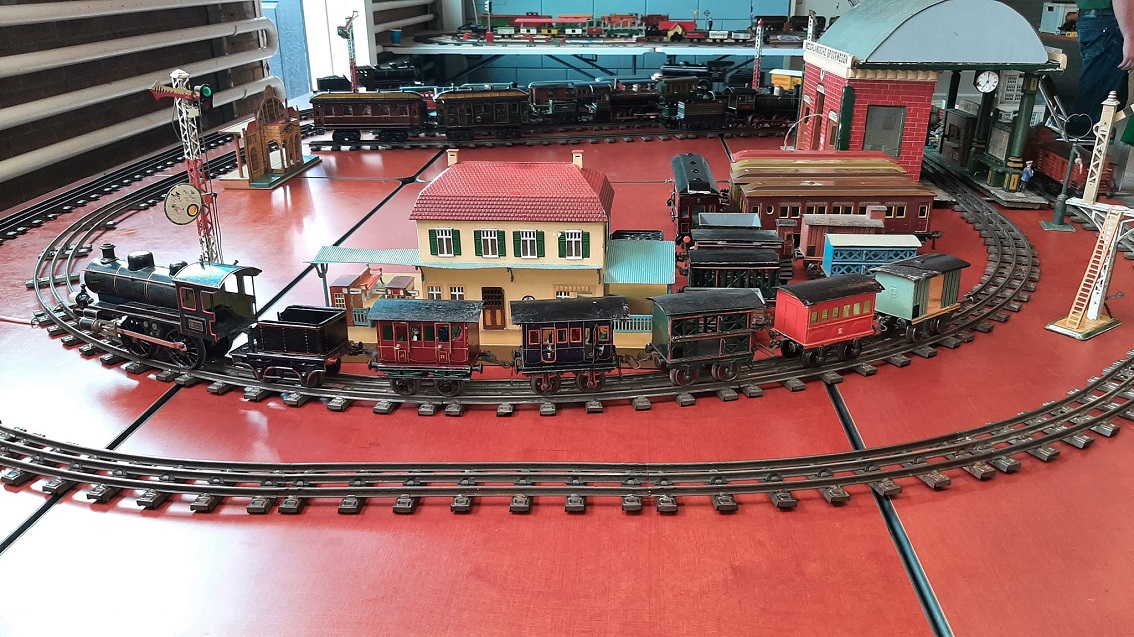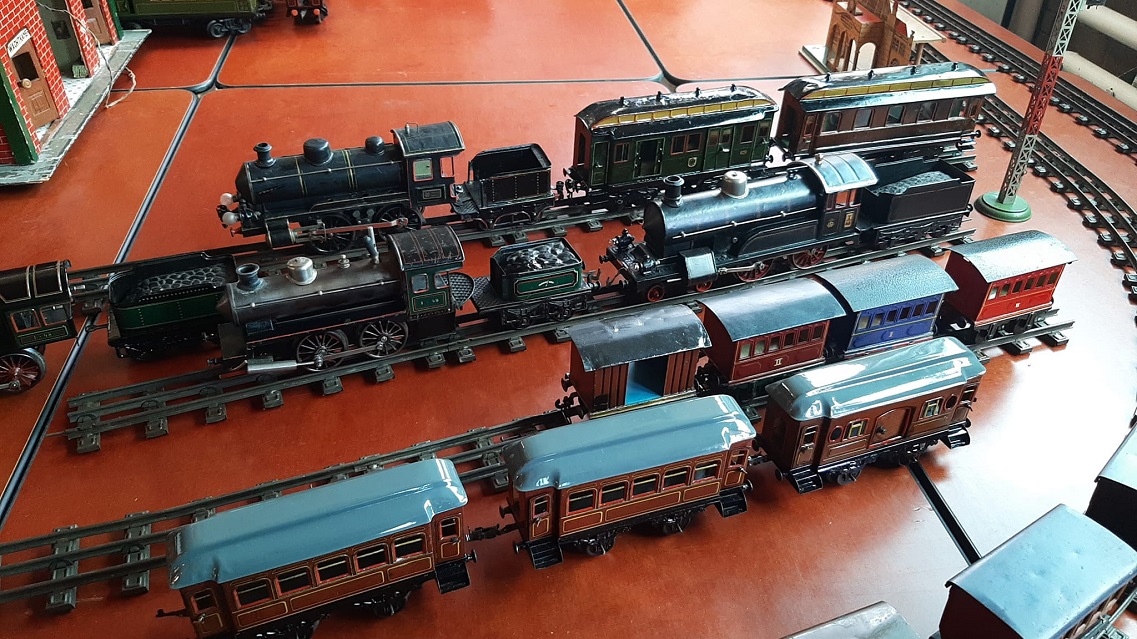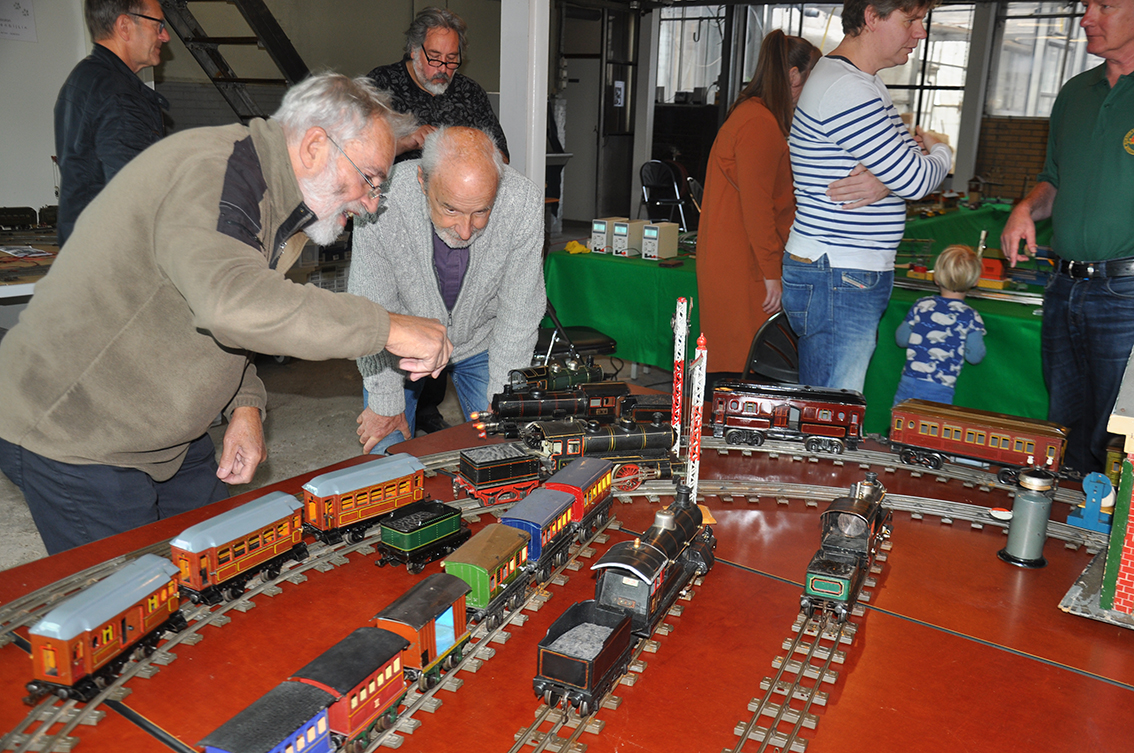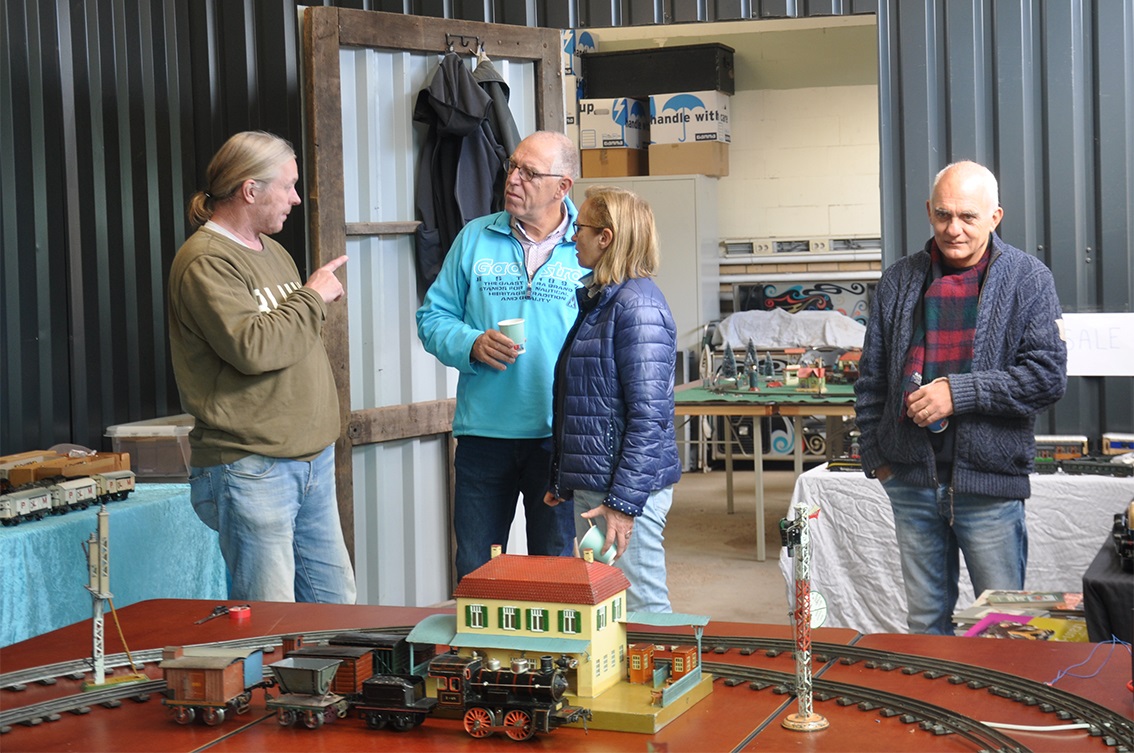 ---
There was early Bing and Carette 0-Gauge live steam on a 'proper' live steam layout which also sported a steam driven turntable.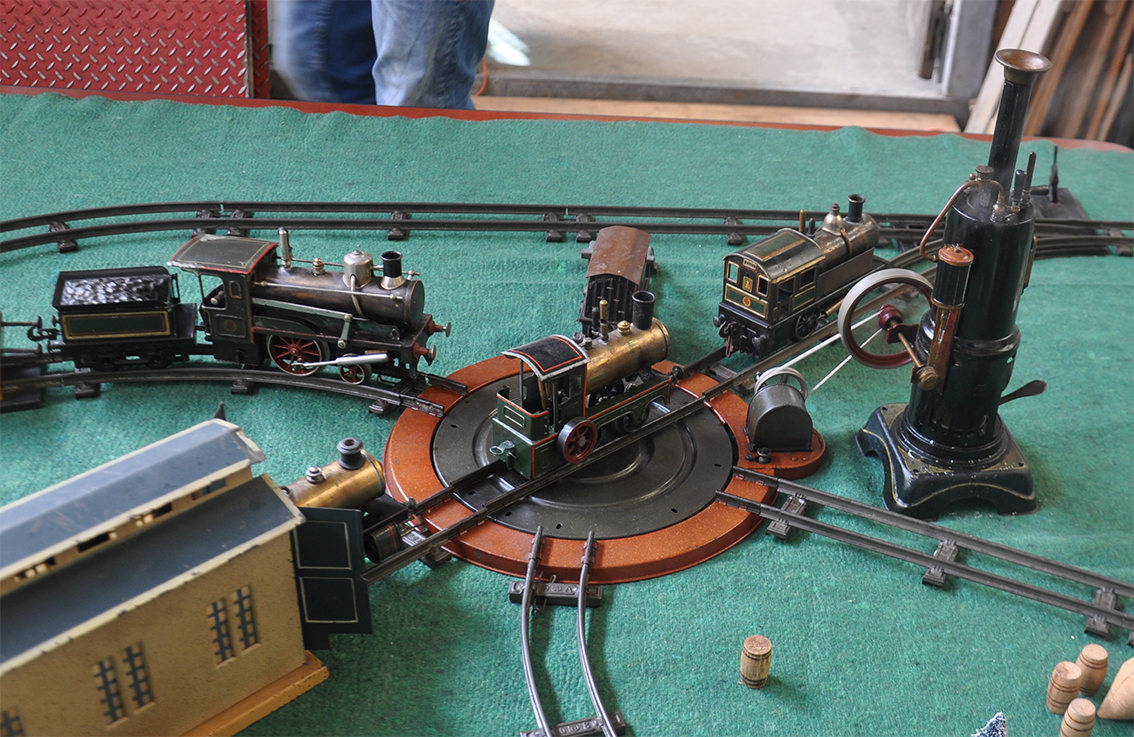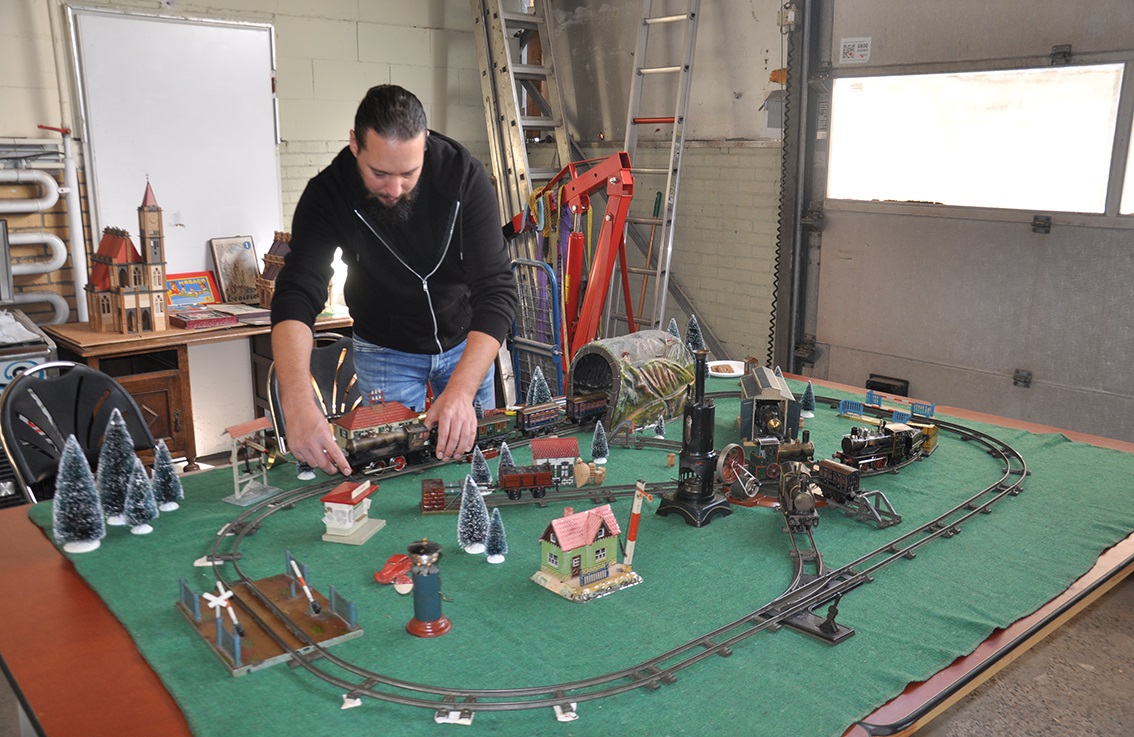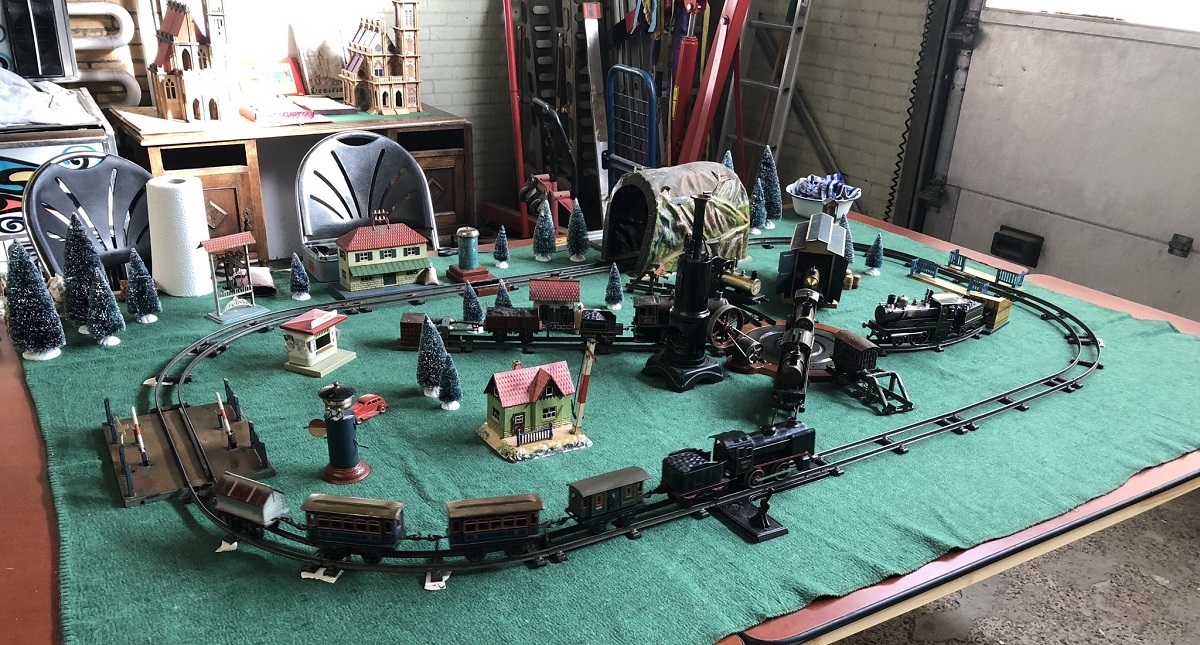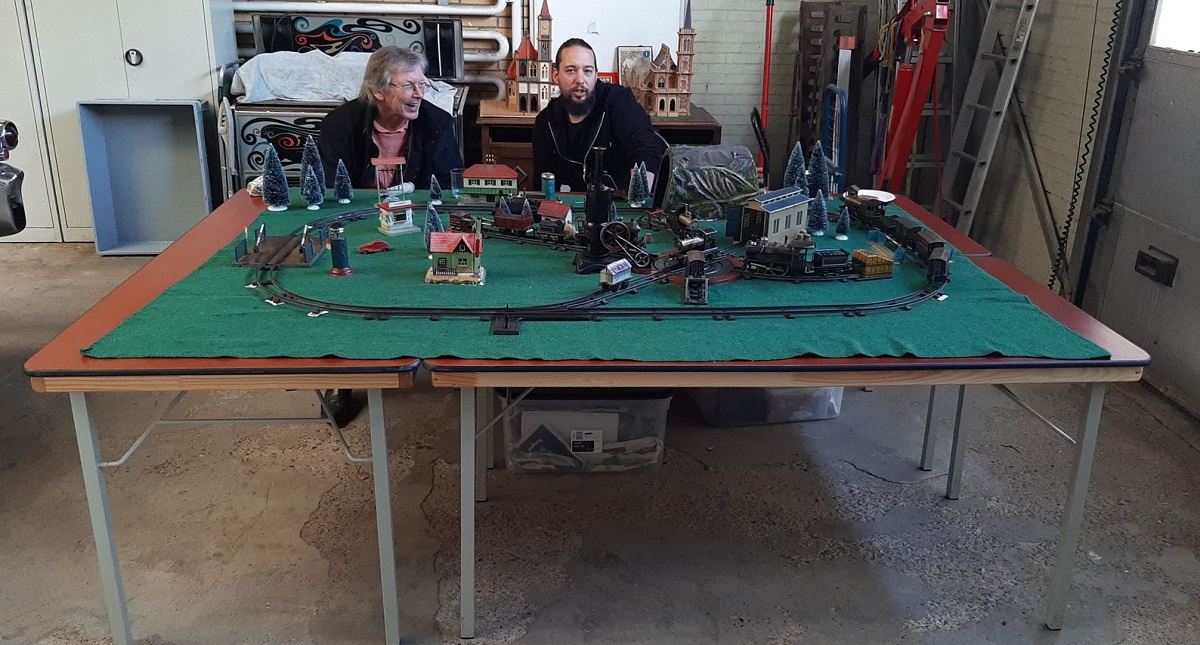 ---
Barend Westerveld brought something to the meeting which is not often seen in The Netherlands: Lionel and American Flyer on the Standard Gauge layout. Inside the Standard Gauge layout Barend had also put up an oval of 2-rail electric 0-Gauge Pioner Expressen, so he could run some of his collection of this Danish make.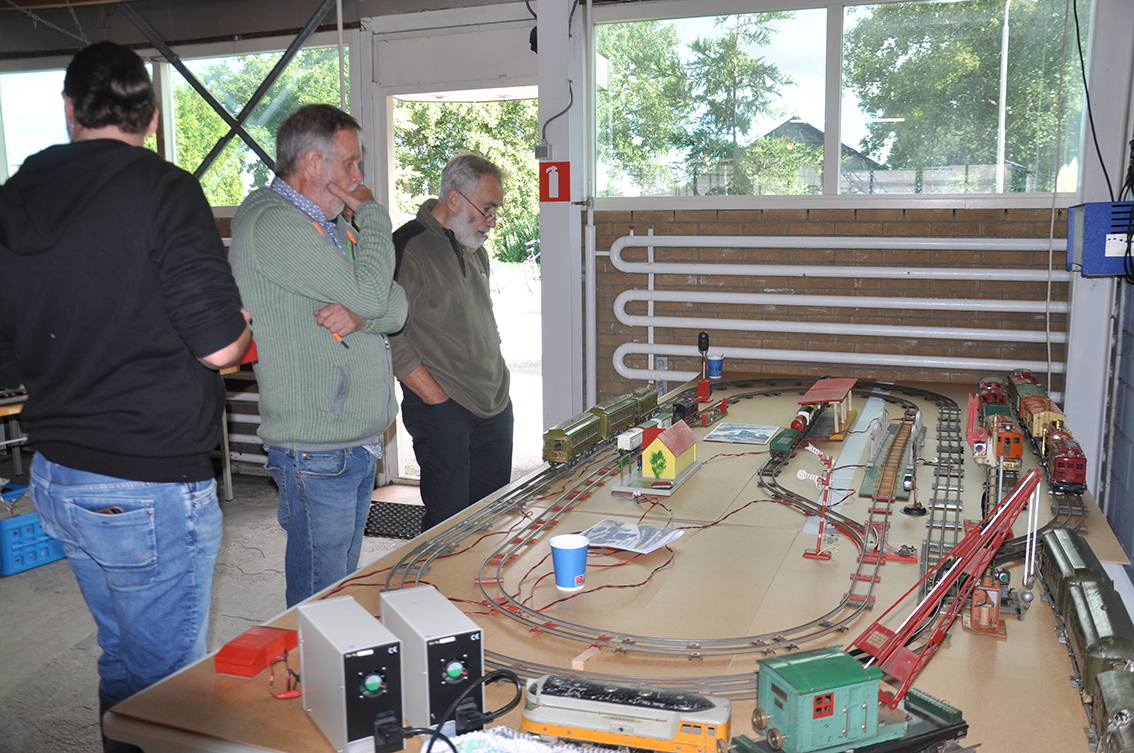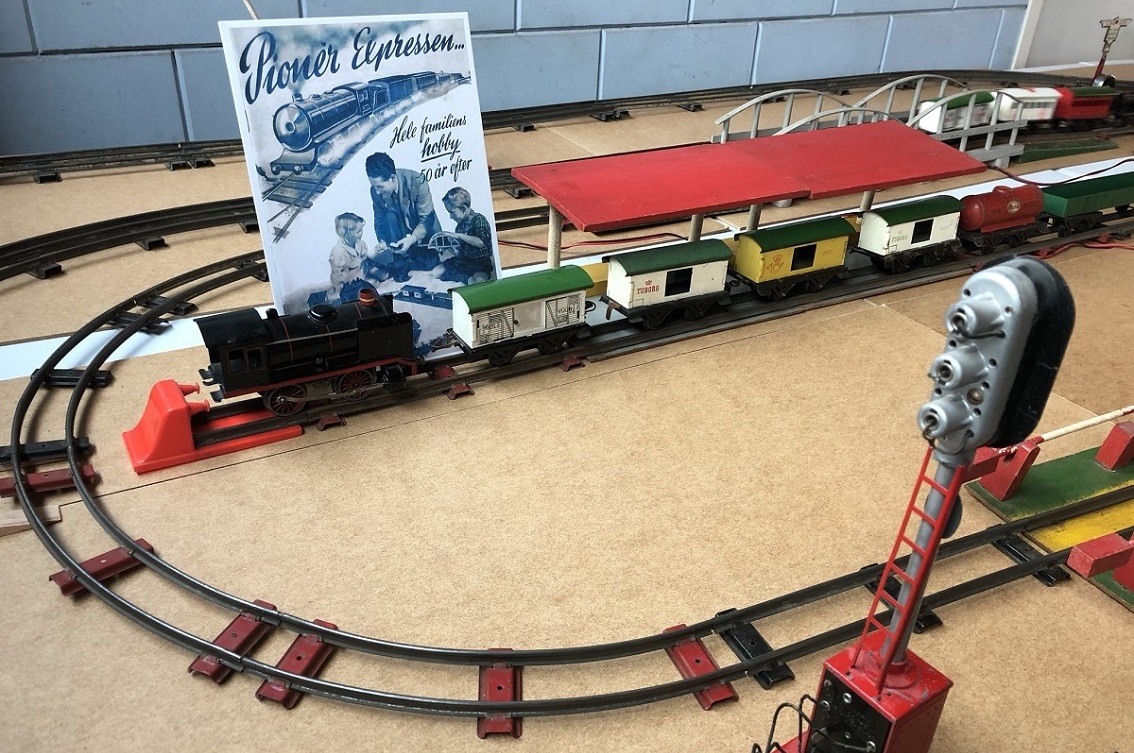 ---
The day before the meeting, Barend Westerveld en Peter Zwakhals were busy with setting up tables for the meeting and running some of their locomotives to check the loose laid track.