The 2011 Dutch HRCA AGM was held on Sunday 1st May. Host this time was Henk Brouwer who has started a new Bed and Breakfast in the northern part of The Netherlands. Henk's primary interest is the range of Meccano, but he has a large collection of all Binns Road products. Visitors were not only Dutch HRCA members, but some Dutch collectors of Meccano and old Dinky Toys were also present, making it a truly Binns Road products meeting.
---
Henk and his wife Hanneke ran the Bed and Breakfast Veensluis 20. The building has it origins in 1853 when a pub was founded in the building. In 1923 it was modernised in art-deco style, which is currently being restored to its former glory.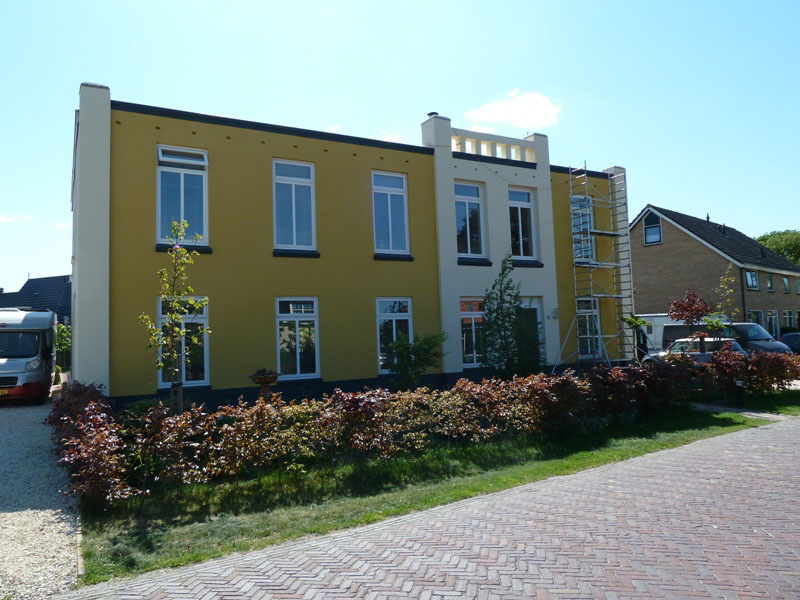 No meeting is complete without an official portrait. Most are Dutch HRCA members, but some are members of the Meccano Guild or Dinky Toy Collector Association. New Dutch HRCA members Dick Dröge and Folgert Haverdings were present. Both collect Hornby Dublo, which doubles the number of Dublo collectors within the Dutch HRCA.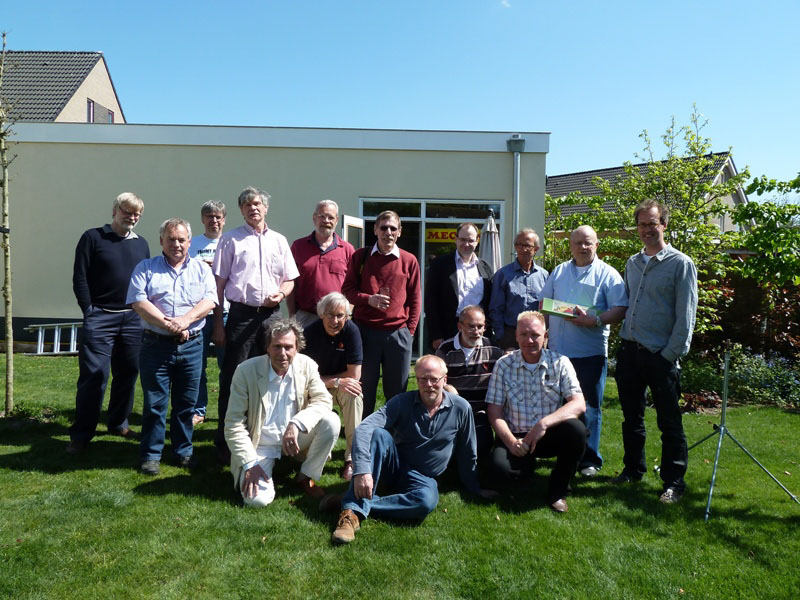 The meeting started with coffee and cakes in large kitchen.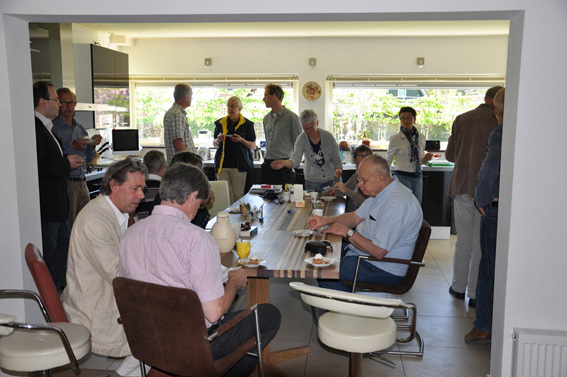 Henk has prepared a special display with some very rare items from the Binns Road factory, including a red LE2/20 Locomotive.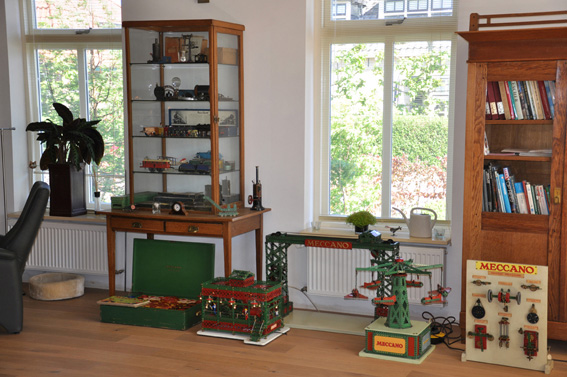 Since Henk has a very wide range of collectables of himself, not many items were brought by the members to put on display. Our secretary Peter Zwakhals brought an E220 Special SR L1 locomotive with a rake of SR Corridor Coaches. He also brought 2 Meccano sets from the early 20's. Both with Dutch label. These sets came from a neighbour who had no use for them.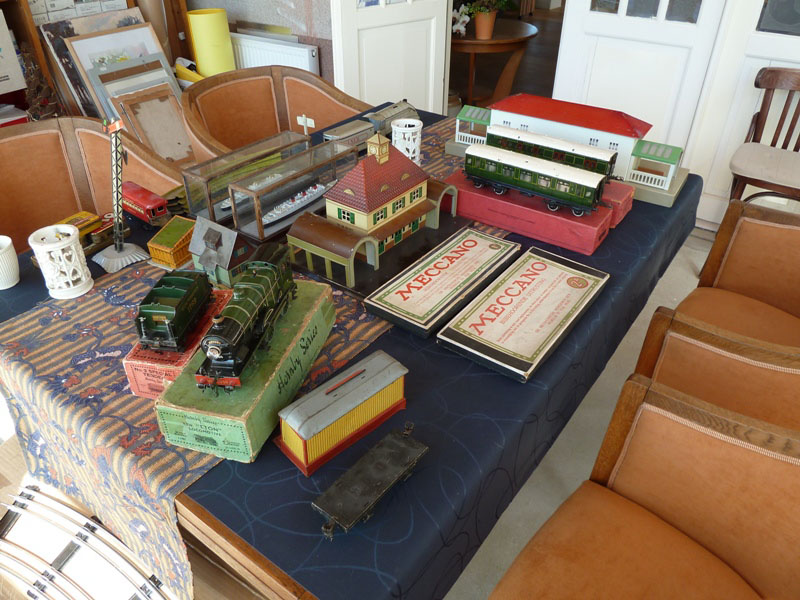 Here Paul has a look at one of the latest finds of Henk Brouwer: a boxed French Hornby Etoille Du Nord locomotive in the rarer green livery.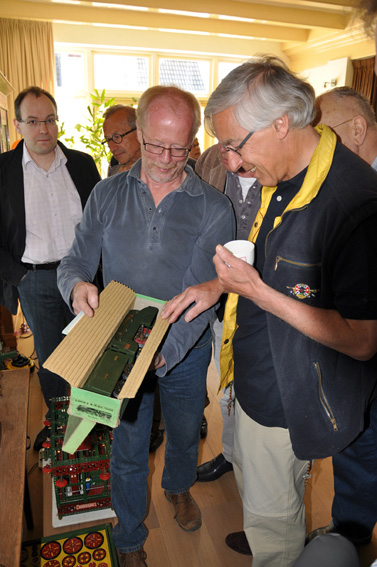 One of the visitors brought the Meccano Percy Play Train which was issued in 1965. Although it was not 'Hornby', this was the final Gauge O train sold by Meccano.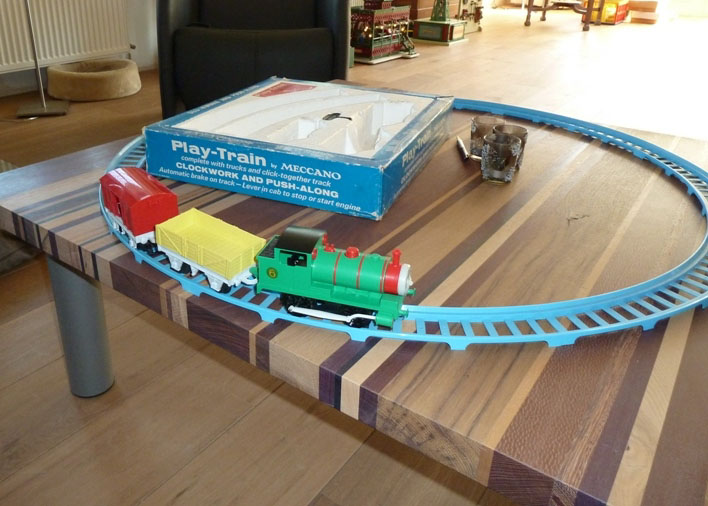 ---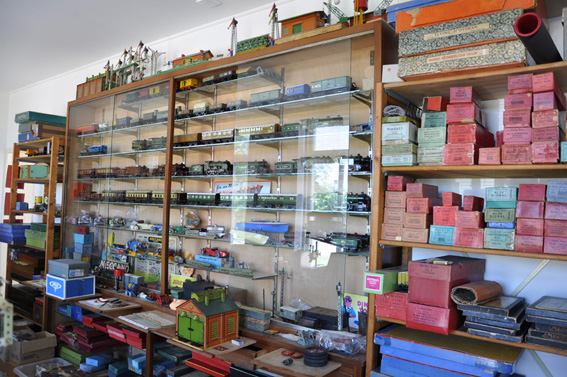 On the second floor Henk has his workshop. Most of his Hornby Trains have found a place in a very nice glass cabinet, which came from a former pharmacy.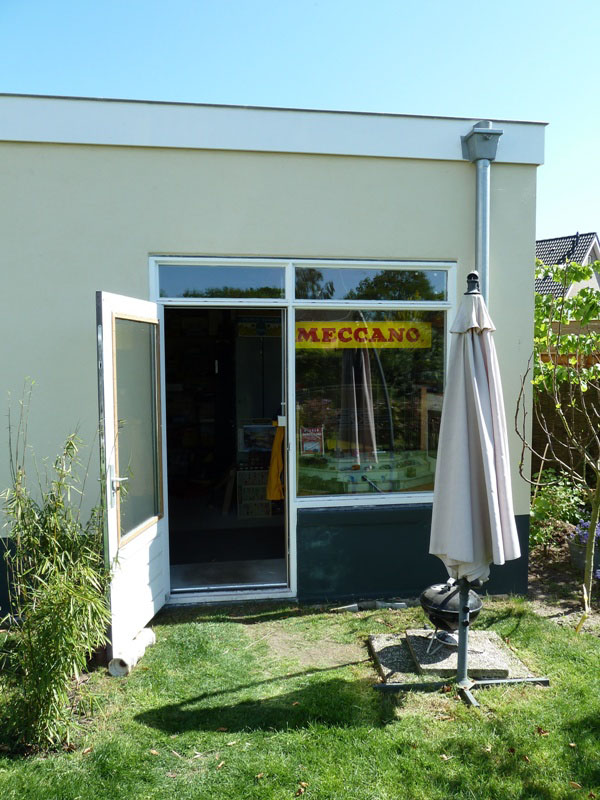 Next to the main house there is a converted garage, with is turned into an Aladdin's cave of Meccano parts. From here collectors worldwide are supplied with items and parts.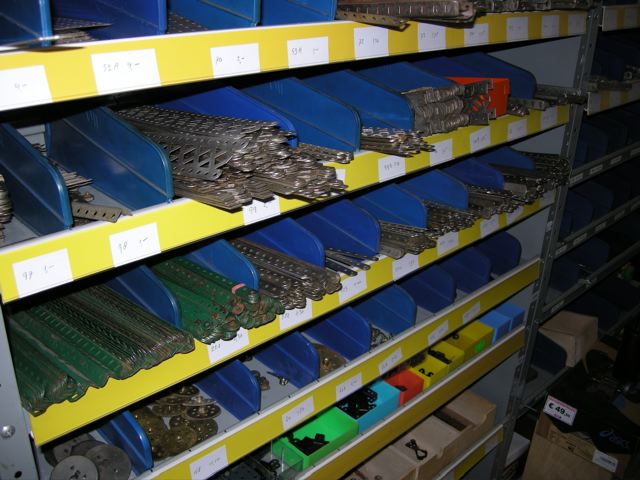 The Meccano shop is stocked with a massive amount of original Meccano parts, dating from all the different periods. Here you can see the trays with standard parts from the nickel- and green period. The Meccano sets brought along by our secretary were filled with the original and complete contents.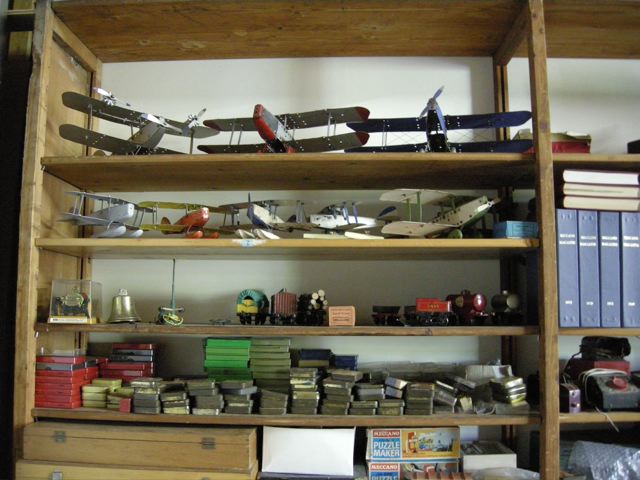 Some of the Meccano Airplane sets in stock. On the lover shelf a stock of tins holding the original Meccano nuts and bolts.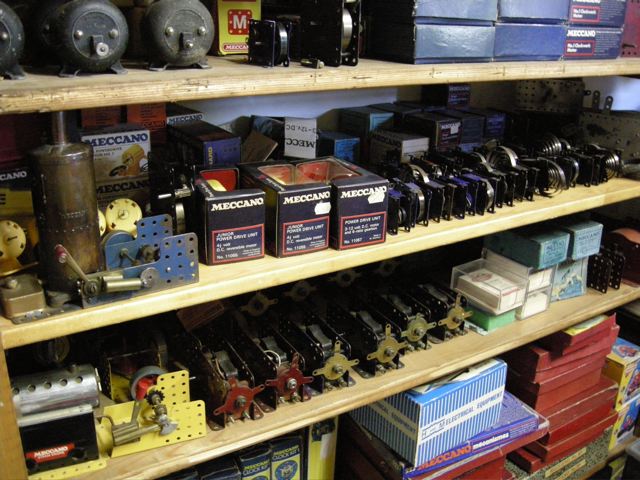 And if you ever need a clockwork or electric motor for your Meccano set......
---
In the shop an oval of O-gauge track was laid to test any locos bought in the shop of taken to the meeting.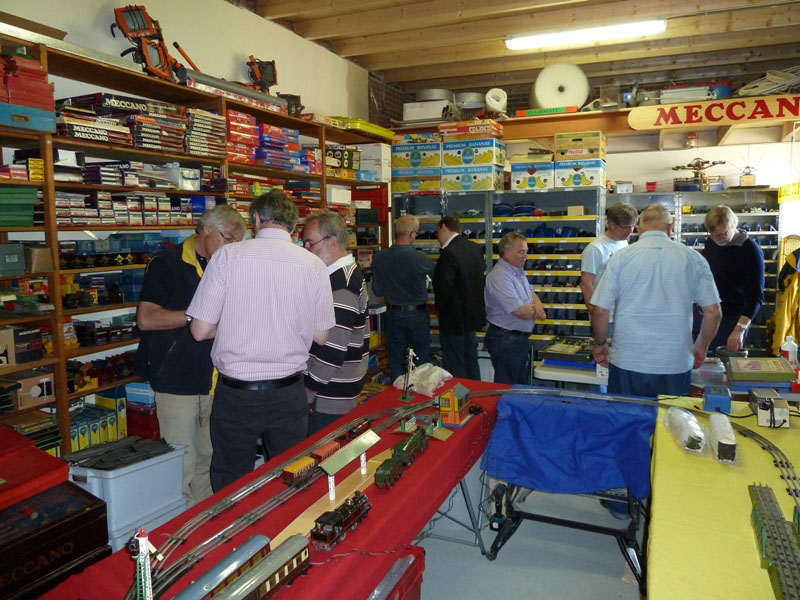 A block crane is being constructed by Henk at the moment.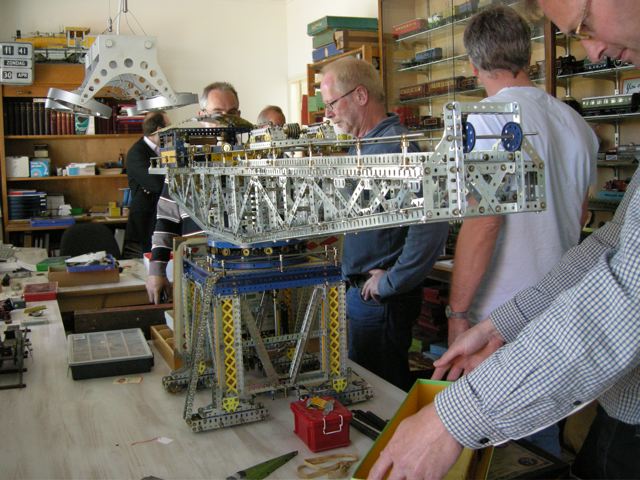 One of the latest projects Henk has started is building the massive Hudson locomotive from a Gilbert Erector set.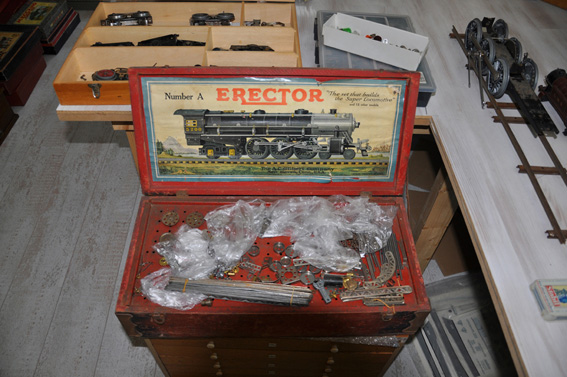 During the meeting we had the best of weather, so lots of talking (and lunch) took place in the sunny garden.