From June 2005 until January 2006 the National Toy Museum in Deventer hosted the Meccano exhibition 'Jongensdromen in Meccano' (Boys' Dreams in Meccano). During the Christmas holidays a special Hornby day was held on Wednesday 28th December, where we displayed our O-gauge layout.
---
An overall view on the completed layout, with Niek van Ees busy with the final test, just before opening.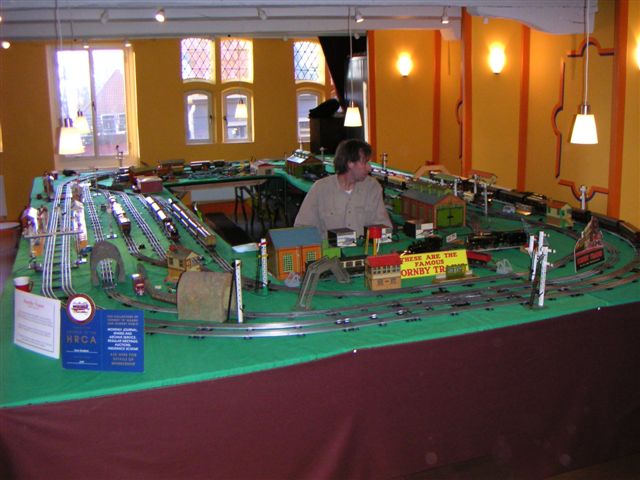 Being a one-day show, we built a smaller layout than usual. As in the past we restricted the locos and rolling stock to a joint LNER-LMS operation. Here the E220 Special locomotive 'Bramham Moor' can be seen, just leaving the station.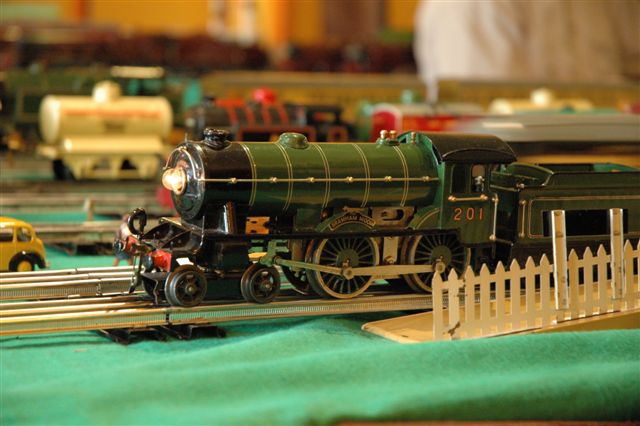 The LMS motive power depot with almost every type of locomotive made in the O-gauge range.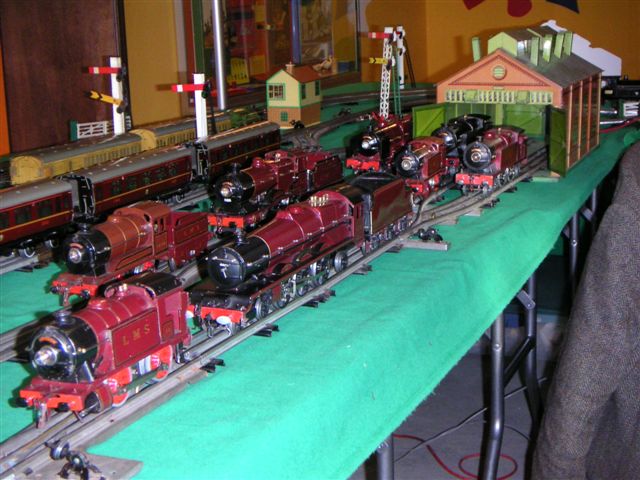 Some of the Goods trains on display. As usual there was an exception on the LNER-LMS theme: for display purposes we used a post-war Goods trains, made up from No. 50 stock and an electrified No. 40 Tank locomotive.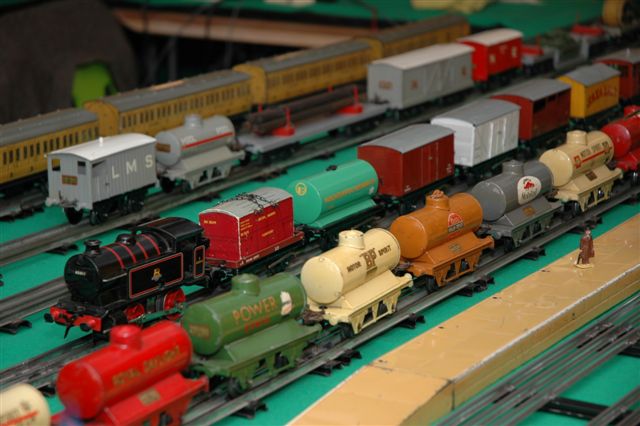 Dutch HRCA member Duco Postmaa brought, with some nice clockwork locos, this French Hornby OBB loco. Just when the camera was set, it derailed in spectacular fashion......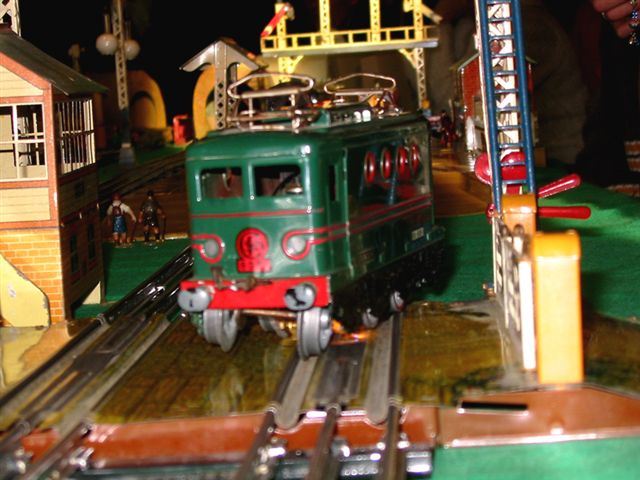 The construction team for the Hornby day layout was formed by Niek van Ees, Peter Zwakhals and Henk Brouwer. In this picture, Niek and Henk are busy with constructing the layout.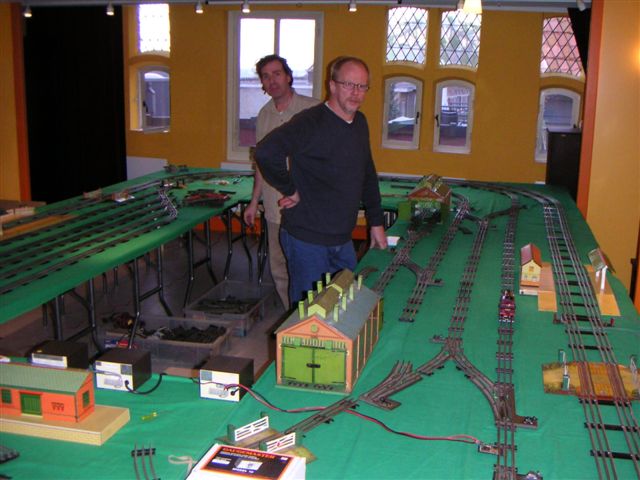 ---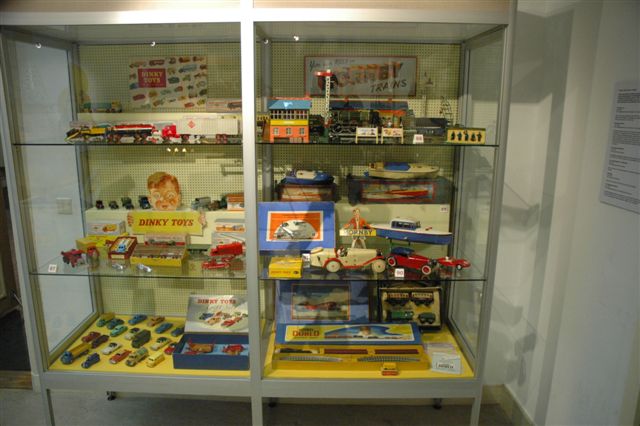 As a welcome, the entrance of the Meccano exhibition starts with a display with the well-known product ranges of the Meccano factory. The display included Dinky Toys, Hornby O-gauge, Hornby Dublo and some Meccano items.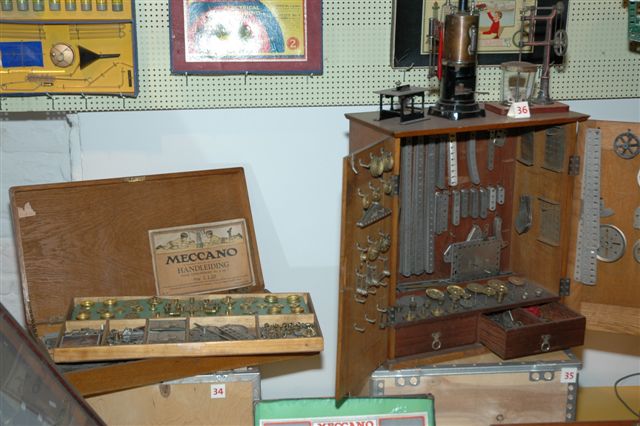 A few Meccano items from 'The nickel Period', including a nice example of the No. 2 Storage Cabinet.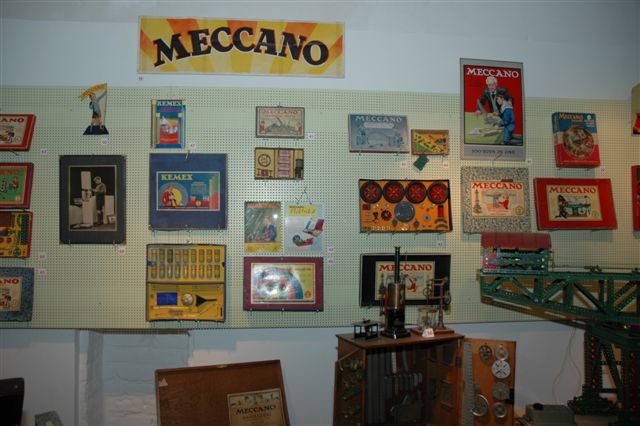 The background of the Meccano show was filed with a selection of Meccano sets, literature and dealer display material.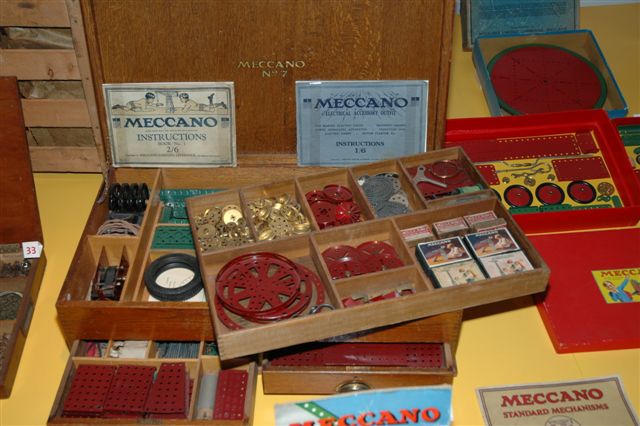 A closer look at some of the Meccano sets on display.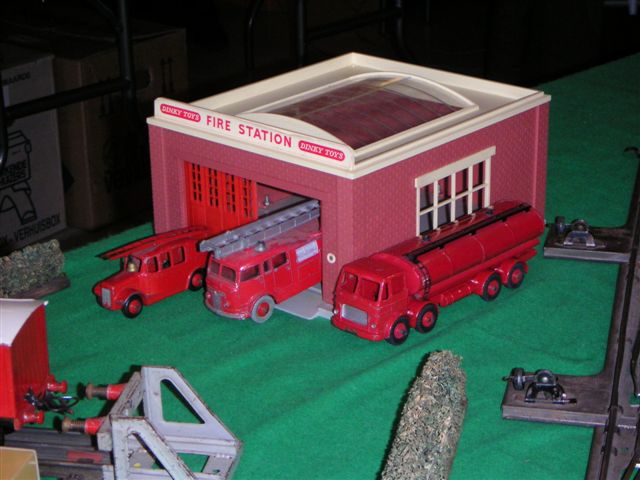 To complete the layout, Henk Brouwer brought some of his Dinky Toys. Here you can see No. 954 Fire Station, complete with fire engines.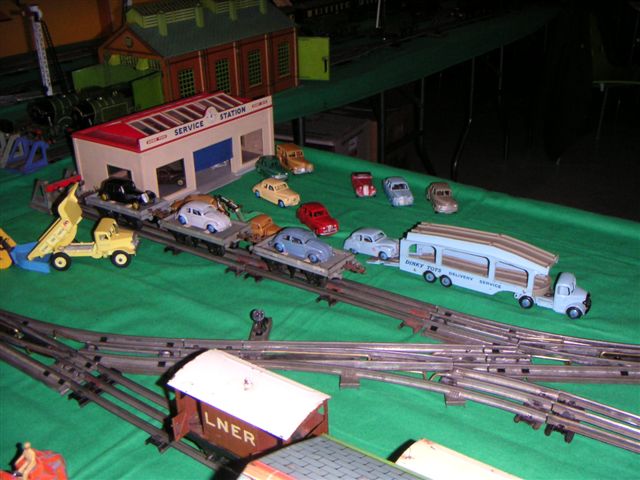 A Dinky Toys No. 785 Service Station, Pullmore car transporter and a selection of cars made a nice display at the Goods Depot.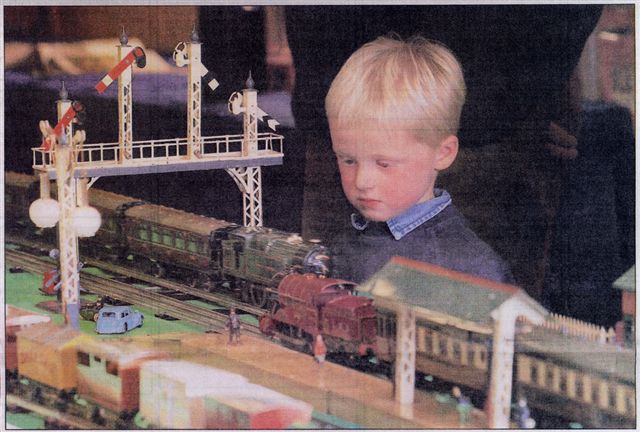 This scan was made from a picture from the local newspaper. They published an article on the Hornby show the next day. A first time for the Dutch HRCA!